The Weirdest, Best News You'll Read Today: Eddie Izzard Will Run for Mayor of London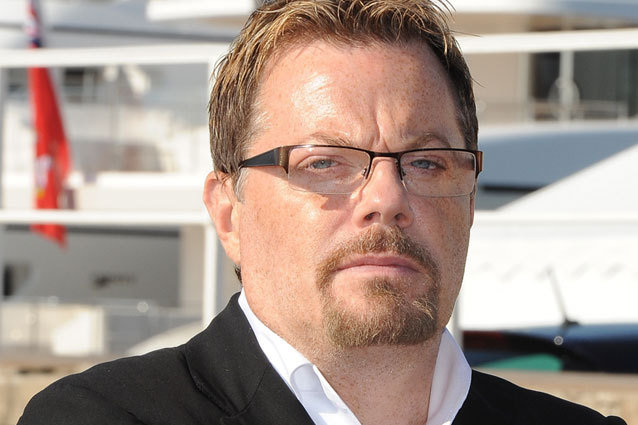 WENN
Just when you thought that politics couldn't possibly get any weirder, Eddie Izzard announced plans to run for Mayor of London in 2020. The actor and comedian made his intentions known during the annual Labor Party conference in London on Tuesday. Izzard has been a longtime supporter of the Labor Party and rumors of him possibly entering politics have been swirling for some time. He has reportedly opted out of competing in the 2016 elections, as there are already a number of experienced members of Parliament already in the running, in favor of the 2020 race. 
While Izzard is most certainly not the first celebrity to make the move into politics, his decision to run for mayor has left us with a lot of questions. Questions like: is it possible to run a mayoral campaign on the platform "cake or death"? Will he be leaving showbusiness for good, or will he follow in Arnold Schwarzenegger's footsteps and go back to making movies once his term ends? What will happen to his Hannibal character? Will he ever embark on a stand up tour again? Who actually thought that Mockingbird Lane, NBC's failed Munsters reboot, was a good idea?
Finally, will he be any more ridiculous than the current Mayor of London, Boris Johnson? It's not an easy task. After all, Johnson has gotten stuck on a zip line, been quoted as say that the women's Olympic beach volleyball team "glistened like wet otters" and has a head of hair more insane than Donald Trump's. (And that's just been the past year!) But Izzard is a comedian, so we're sure he'll be able to come up with something. 
More: 
All the Questions the 'Hannibal' Season Finale Left Unanswered 
'The Munsters' Reboot Officially Axed
Eddie Izzard: From Grandpa Munster to 'Hannibal' Murderer
---
From Our Partners:


A Complete History Of Twerking (1993-2013) (Vh1)


15 Stars Share Secrets of their Sex Lives (Celebuzz)