Eden Sher Talks 'The Middle,' Her Website, and Maybe a Book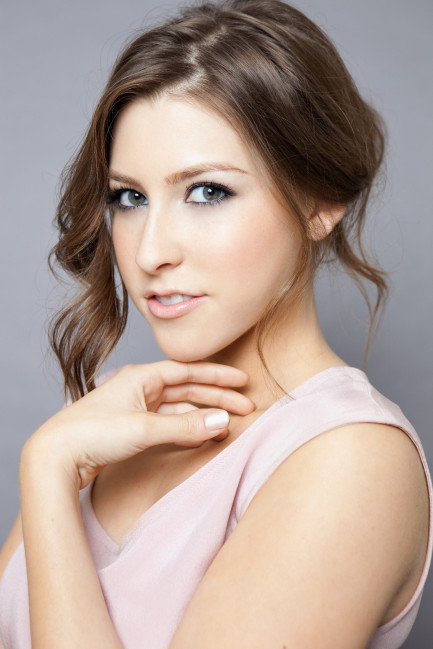 Kate Romero
From Hollywood to India, to Nicaragua, and back again, award-winning actress Eden Sher is making a name for herself. Best known for her role as Sue Heck on ABC's  The Middle, Sher is more than your typical young Hollywood starlet. She's a quirky comedian, a well-studied actress, and an international volunteer. And after speaking with Sher about her work on television and her aspirations, we're confident that she's got a terrifically bright future ahead of her.
Hollywood.com: Do you connect with your character Sue? If so, what is your connection?
Sher: Well, our biggest connection is the physical body we share. But aside from that, we both vehemently believe in the existence of unicorns, and are both easily provoked into making very high pitched squeal-type noises from excitement. 
How is it working with the cast: Patricia Heaton, Neil Flynn, and Charlie McDermott?
It's miserable. They're all wretched people. I'm just waiting this out until Sue gets her own spinoff. 
I love them all so much, sometimes I drive home in tears, just at the thought of the show eventually ending. They are all my personal friends as well as colleagues, and even if they were talentless, I still love them as people and would want to spend time with them outside of a work context.
Any funny/interesting stories you can share with us?
The hair department is always on my case about washing my hair. I am incredibly lazy, and a brat about washing my hair. One time, they started doing my hair and a moth flew out. The proper end to this story should be, "From then on, I washed daily." But the truth is, I still don't wash my hair. (I've been moth-free for over a year now, though!)
How did you feel when you won the Critics Choice Television Awards for Best Actress in a Comedy?
Well, I'm crippled by insecurity, so shocked at first, but then the external validation felt great! Then I felt paralyzed by my own gratitude. Also hot. And sweaty. Those lights are bright. 
Let's talk about Star and the Forces of Evil. Is this your first time doing voice over acting?
Yes, it is! I'm a cartoon newb! (But a cartoon vet in terms of general life demeanor. I live in a constant state of hyperbole.)
Is it a different process for you, to go from being on screen to behind, using only your voice as your medium?
Yes, very different. Using only your voice to convey any given emotion (I've come to learn) is a totally different skill set and was difficult to get the hang of. I have become acutely aware of what sounds indicate what feeling, and pay close attention to the way body movement affects my voice. During the recording of the first episode, take after take was ruined because I was moving around, and my footsteps were heard. It was a feat learning how to stay completely still from the hips down and still be large. 
It is a very interesting and unique Tumblr blog you have. What is the inspiration behind the-emotionary.com?
I have a lot of feelings. I wasn't sure what to do with them for a long time, and then I just started listing them all in a pseudo-dictionary format. Then I realized this might be a cool and fun way to capitalize on my neuroses and emotional self-indulgence. 
Tell us a little about your volunteer trips to India and Nicaragua. How did you get involved with the UN? Why do Cross Culture Solutions and Al Campo International speak to you?
I mostly like to travel and volunteer because I get antsy if I stay in my comfort zone for too long. I would love to be able to see as much of the world as possible, and volunteering, doing things in another community, living with a host family, are really effective ways to learn about cultures different from your own. And also to not feel lazy. 
What's next for Eden Sher?
More feelings, hopefully in the form of a book, and naturally, world domination.