E.L. James' New Book Is a Blank Journal with Writing Tips. No, Really.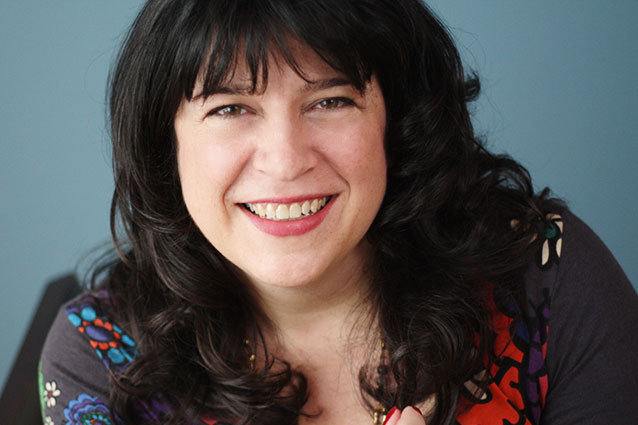 50 Shades of Grey is an inspirational text for many people — it inspired previously "vanilla" women to explore new bedroom deviances; it inspired huge movie buzz (and more casting rumors than we've seen since the first Hunger Games film); and it inspired legions of fans to pen their own erotica. Author E.L. James is hoping to fan the flames on that last item with her new project, a "leather bound" (nice choice of words) journal due out from Vintage Books on May 1. 
RELATED: Who Said It: The Pope… Or 'Fifty Shades Of Grey'?
The Inner Goddess journal — that's the title, I can't make this s**t up — will include a foreword by James, excerpts from the 50 Shades trilogy, a playlist of music that James finds inspiring, and tips for aspiring writers. Vintage publisher Anne Messitte says, "As E. L. James traveled and met with her readers, there was a great curiosity about how she got started writing. Her personal story as a writer is inspirational to many women, and journaling has been an important part of her creative process from the start," The Hollywood Reporter reports. 
RELATED: E.L. James Is One of Barbara Walters' 'Most Fascinating People'
We can only imagine the plethora of useful, brilliant dewdrops of inspirational and informative wisdom James has in store, but we sincerely hope it contains tidbits like, "Remember, Goddesses, if it is remotely shaped like a phallus, it can be seduced." 
Also, leave it to James to release a "book" that consists mostly of empty, lined pages. Who knew that blank journals had authors? She really is revolutionizing the industry. 
Follow Abbey On Twitter @Abbeystone
[Photo Credit: Vintage Books/APL Photo]
---
You Might Also Like:


Topanga's Revealing Lingerie Shoot: Hello '90s!


15 Stars Share Secrets of their Sex Lives (Celebuzz)