Elizabeth Taylor is the Highest Paid Dead Celebrity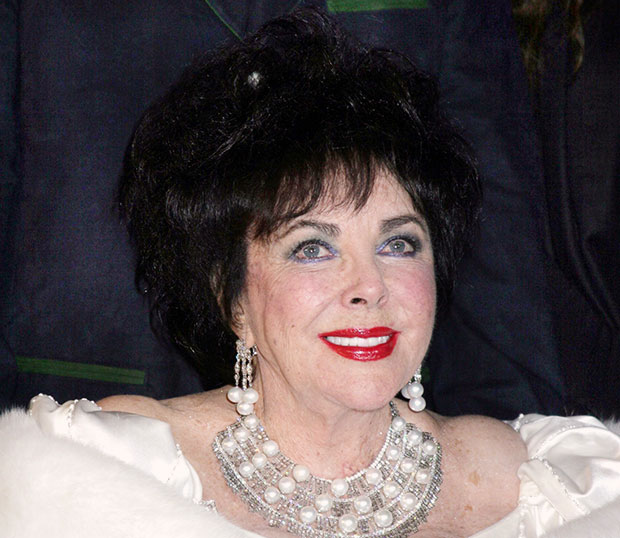 Elizabeth Taylor is officially the highest earning dead celebrity of 2012, according to Forbes' annual list. The iconic actress, who suffered heart failure at the age of 79 last March, has earned $210 million this past year. That is $45 million more than the highest paid living celeb, Oprah Winfrey.
Taylor beat out Michael Jackson for the top spot, owed in part to her record-breaking Christie's auction, which brought in $184 million by selling her jewelry, costumes, and art work, including an 1889 Van Gogh painting that sold for $16 million. Her estate (which gives a portion of her earnings to her AIDS Foundation) also profited from her White Diamonds perfume sales and from her films.
The king of pop raked in $145 million last year — more than any living artist — and would have snagged the top spot had it not been for Taylor's auctions earnings.
Forbes' list is compiled from earnings between October 2011 and October 2012. Forbes only looks at the money that comes into each estate; how the estate deals with the money is not taken into account. Check out the full list below:
1. Elizabeth Taylor: $210 million
2. Michael Jackson: $145 million
3. Elvis Presley: $55 million
4. Charles Schulz: $37 million
5. Bob Marley: $17 million
6. John Lennon: $12 million
7. Marilyn Monroe: $10 million
7. Albert Einstein: $10 million
9. Theodor Geisel: $9 million
10. Steve McQueen: $8 million
10. Bettie Page: $8 million
Follow Sydney on Twitter @SydneyBucksbaum
[Photo Credit: Chris Connor/WENN]
More:
Andy Cohen and Jill Zarin at War Over "Secret Recording"?
So Ann Coulter Made You Angry: Why Ranting About It Doesn't Help
Colbie Caillat Spreads Christmas Cheer, Talks Rap Ambitions
From Our Partners:

Jon Hamm Goes Shirtless With Bikini-Clad Jessica Paré
(Celebuzz)

Kardashians Share Scary-Cute Childhood Halloween Pics
(Celebuzz)