Elton John Slams Madonna: "She Looks Like a F***ing Fairground Stripper"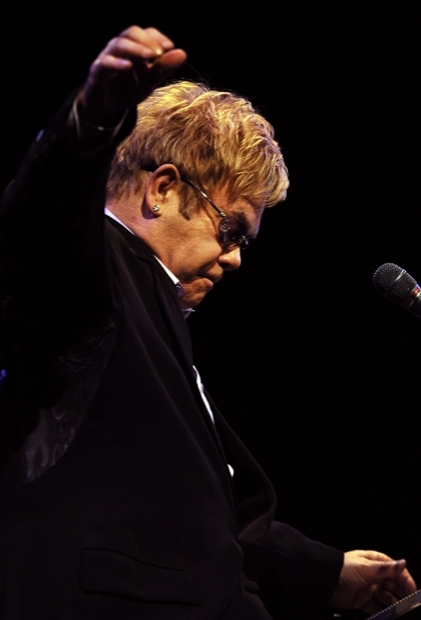 Oh, Elton. Didn't your mother ever teach you that if you don't have anything nice to say, you shouldn't say anything at all? Or maybe you were too busy with piano lessons for that.
In a recent interview with Australian journalist and good friend Molly Meldrum (the whole of which aired on the Australian talk show Sunday Night on August 5), Elton John let loose what he really thinks about Madonna. "She's such a nightmare. Her career's over, I can tell you that. Her tour's been a disaster," John said. Me-ow!
John followed his not-so-nice words with… more insults. "If Madonna had any common sense she would have made a record like Ray Of Light and stayed away from the dance stuff and just been a great pop singer and make great pop records, which she does brilliantly. She looks like a f***ing fairground stripper, and she's been so terrible to Gaga."
Ahh, there it is. The root of the problem at last: an enemy of Lady Gaga's is no friend of John's. John may be bristling about the fact that Madonna seemed to suggest that Gaga's music is a little too close to her own by singing a mash-up of her 1989 hit "Express Yourself" and Gaga's "Born This Way" during a concert in May. Gaga is the godmother of John's 19-month-old son, Zachary. And no one messes with an almost-member of John's family without his say-so.
Hollywood.com reached out to both John and Madonna's reps and is awaiting a response. 
Follow Abbey Stone on Twitter @abbeystone
[Photo Credit: WENN.com]
More:
Dear Madonna: It's Time to Knock Off the Desperate Stunts
France Thinks Madonna Is a 'Salope' (Slut)