'X-Factor' Losers Emblem3's First Awful Single Is About Khloe Kardashian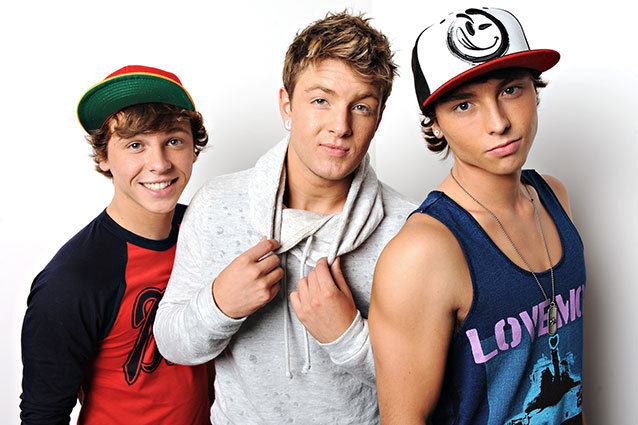 Emblem3 lost The X-Factor, Simon Cowell's Tupperware container full of American Idol leftovers that he reheats once a year and tries to shove down America's throats. And speaking of steaming piles of goo that you want nothing to do with, this boy band that he signed from the show has a new single. It's awful. It's like the Plain White Ts, Maroon 5, 311, and every innocuously similar pop band all put into a blender — and that's not even the crazy thing.
The weird thing is that their song "Chloe (The One That I Want)" is totally about Khloe Kardashian, who co-hosted their season of the show. The lyrics talk about a girl named Chloe who has a famous sister who "turns everyone on" and appears on the covers of all the magazines. But these three boys don't want the cover model, they want the girl who everyone else thinks is janky. Um, who does that sound like? Khloe, that's who! Good thing the song is so bad, or Lamar might have a little something to worry about. 
Follow Brian Moylan on Twitter @BrianJMoylan
More:
'X-Factor' Stars Emblem3 on Elimination
Emblem3 on Demi Lovato Crush
Emblem3 Make 'X-Factor' Top Four
---
From Our Partners


Stars Pose Naked for 'Allure' (Celebuzz)


Which Game of Thrones Actor Looks Least Like His Character? (Vulture)