Emma Watson Channels Inner Bad Girl in 'The Bling Ring' 
In the immortal words of Barney Stinson, "That, dear boy, is a tramp stamp. A hoe tag. A** antlers. A Panama City license plate." And yes, that is our dear Hermione Granger sporting a lower back tattoo, but don't worry that Emma Watson has grown up too fast. The actress is sporting fake ink for her role in Sofia Coppola's upcoming film The Bling Ring based on the real-life story of a group of teens who burglarized the Hollywood homes of Paris Hilton, Lindsay Lohan, Orlando Bloom, Rachel Bilson and Audrina Patridge from 2008 to 2009. Hence why Watson – who co-stars alongside Leslie Mann and Taissa Farmiga in the project – has made the bad girl transformation.
Check out the photos of the actress (who turns 22 on Sunday, April 15) on The Bling Ring set – including the Harry Potter star taking a break in a revealing outfit and showing off that faux lower back tattoo – below: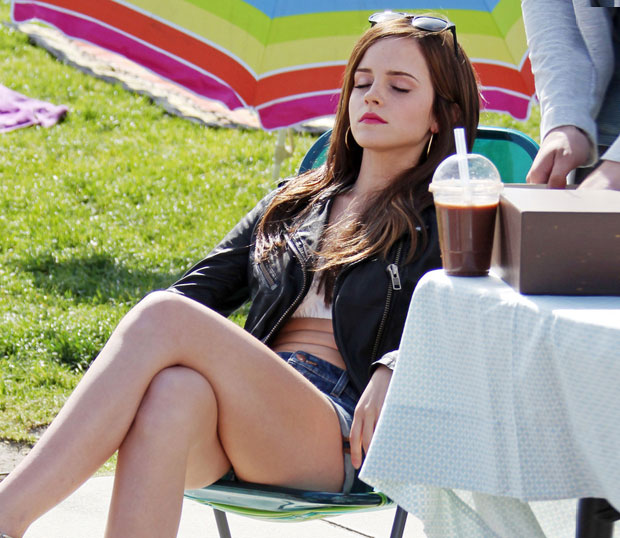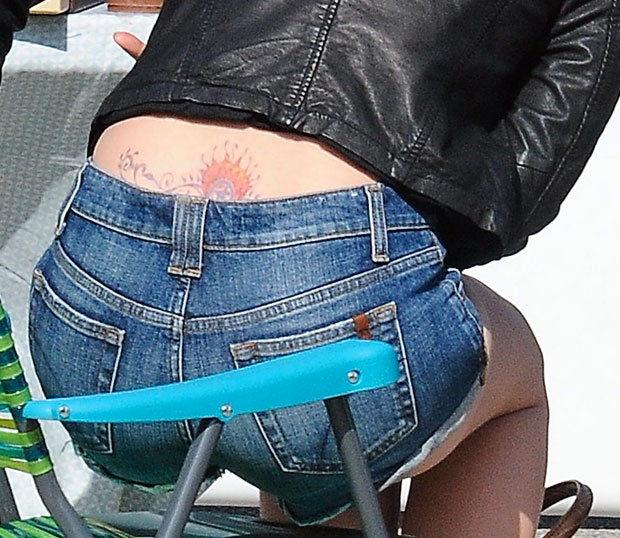 What do you think of an inked Emma Watson? Does she look good as a tough chick or do you just want to cover her up like a concerned mother? Hey, at least we can all rest easy it wasn't a tribal band!
[Photo credits: Pacific Coast News, Ramey]
More:
Emma Watson's New Perfume Commercial – Watch!
Emma Watson Tops List of Most Beautiful Faces of 2011
David Yates Eyes Emma Watson For Your Voice Inside My Head