Emma Watson Strips Down for Sensuous Portrait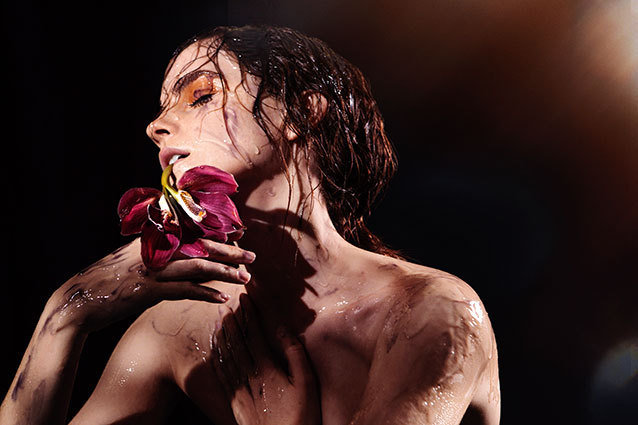 Nude photos of Emma Watson on are on the Internet. I repeat, nude photos of Emma Watson are on the Internet! So they're artsy shots of Watson from the shoulders up for a book that is meant to help raise awareness about environmental issues— so what? She's topless and wet and has a flower in her mouth, so there is a teenage boy somewhere making this his desktop background. 
RELATED: Emma Watson Responds to 'Fifty Shades' Rumors
Watson's alluring photo is for photographer James Houston's book Natural Beauty, which will be released on April 30, 2013. Watson joins Adrian Grenier, Christy Turlington, Elle Macpherson and others (no word on if any other stars will be going nude) as Houston's subjects for portraits inspired by nature. Part of the proceeds from the book's sales will go towards the environmental charity Global Green USA. 
Seeing as Friday, March 22, is the United Nation's World Water Day, a day "held annually … as a means of focusing attention on the importance of freshwater and advocating for the sustainable management of freshwater resources," Watson's portrait is particularly apt.
RELATED: Style Magic: Emma Watson Grows Up 
Does anything make you appreciate water's life-giving qualities more than a sensual portrait of a hot, young Hollywood starlet in which H2O acts as her only wardrobe? Don't you just want to fund a well-building project in Africa now? I know that was your first thought when you saw the above photo. 
Follow Abbey On Twitter @AbbeyStone
[Photo Credit: James Houston]
---
You Might Also Like:


15 Oscar-Winning Nude Scenes


Young Jack Black Is Totally Unrecognizable