Emmys 2012 Red Carpet: Who Were the Fashion Winners?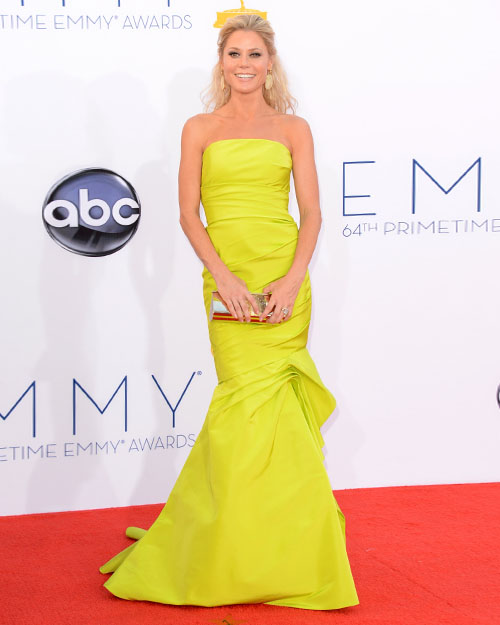 Before we learn who will walk away with the title "Emmy-winning Actor/Writer/Director/Whatever" forever tacked onto their resumés and Wikipedia pages, television's best must submit to the harshest kind of scrutiny: fashion judgment. The real stars on Sunday night aren't Claire Danes, Jon Hamm, Lena Dunham and the rest of the nominees, but Prada, Louboutin, Gucci, and Calvin Klein. Because, unlike the awards themselves, the Emmys red carpet is all about style, not substance.
In the past, we've seen the full spectrum from classy to trashy, glamorous to gaudy, appear on the red carpet. For every knockout look, there's one that makes us think the star must have gotten dressed while unconscious. At let us tell you, both are fun to see make their way down that rose-colored walk of shame or fame, as the case may be.
We'll be here updating the comprehensive guide to Emmys style as the event happens on Sunday. Keep checking back to see your favorites as they emerge, and let us know your choices for best and worst dressed in the comments. Launch our gallery below and let the judgment begin!
GALLERY: Emmys 2012 Red Carpet Fashion
Follow Abbey Stone on Twitter @abbeystone
[Photo Credit: Getty Images]
More:
15 TV Characters with Style Unsuitable for the Red Carpet
Facepalm! 15 Fantastic Folks Who Never Received Emmy Nods