From Enrique Iglesias To Christina Perri: 5 Tracks You Need To Hear This Week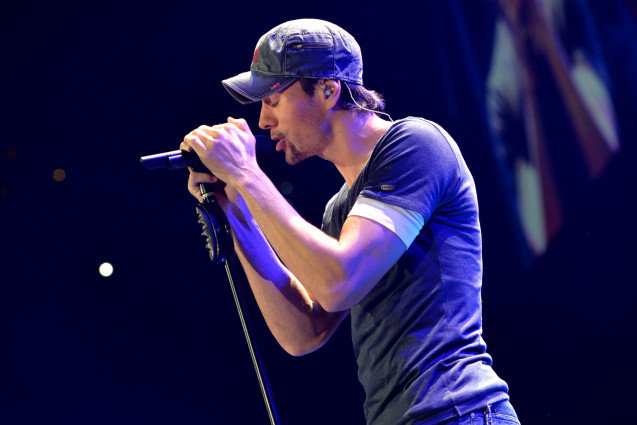 Rick Diamond/Getty
From the Latin lothario's latest collaboration with Mr. Worldwide to the newest tale of heartbreak from the Philadelphia singer-songwriter, here's a look at five of the best tracks to have been unveiled over the past seven days.
Lea Michele – "Battlefield"
Just a few weeks after unveiling her debut single, "Cannonball," Lea Michele delivers another powerhouse epic which suggests she'll have little trouble making the transition from Glee's leading lady to convincing pop star.
Christina Perri – "I Believe"
Not to be outdone in the dramatic piano ballad stakes, Christina Perri also premiered a second taster from her new album this week, suggesting Head or Heart will be just as emotionally-charged as 2011's Lovestrong.


Enrique Iglesias feat. Pitbull – "Freak"
Incredibly the sixth single to be taken from his forthcoming tenth studio album, Enrique once again teams up with Mr. Worldwide for another suggestive EDM-lite party anthem which is thankfully more melodic and less aggressive than his recent club bangers.
Broods – "Never Gonna Change"
Following in the footsteps of Lorde, Auckland duo Broods team up with "Royals" producer Joel Little for a similarly spacious second single which suggests that New Zealand is becoming the hotbed of bittersweet synth-pop.
SBTRKT – "Running"
Three years after releasing his stunning debut, masked warrior SBTRKT has this week unveiled one of its outtakes, a short-but-sweet slice of future-garage featuring the gorgeously yearning tones of regular cohort Jessie Ware.