What to Watch on Esquire TV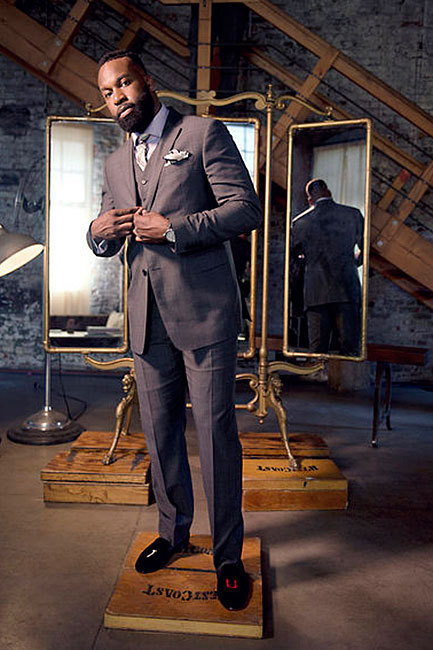 Ian Morrison/Esquire
Although Esquire TV might brand itself as a network for the fellas, women can enjoy its sports and style programming just as much. Guys, if you're not watching, you're missing out. And the ladies are too. Will these handy suggestions for new viewers, you're about to get so ridiculous addicted to Esquire TV.
Beautiful men talking about fashion, and crazy-talented guys (like filmmaker David Lynch) talking about style, which goes way beyond fashion sensibility. It's a good look.
Your heart will be racing, and you'll wait with bated breath as you watch the toughest, most ninja-tastic dudes compete for the ultimate prize and title of American Ninja Warrior. Whether you're into the obstacle course competition show, or you just want to look at some seriously fine-tuned bodies, this is an excellent series to watch.
A super-intense cooking competition in which there is no real prize (other than the pride behind the win) Knife Fight pits two chefs against each other in a dark, crowded, gritty-looking spot. Celebrities like Drew Barrymore and Elijah Wood judge, and random people in the crow heckle the bejeezus out of you. It's all for the love of cooking. 
A special series based on the magazine's popular monthly feature, this show celebrates some of the women men love (and women love them too). Krysten Ritter was one such lady, and she looked amazing as she waxed poetic about her long-lost dreams of rock stardom. Sweet!
Follow @Hollywood_com Follow @shannonmhouston