Eva Green Says 'Boobs Have Never Killed Anyone,' Doesn't Get The Censorship Of Her New Movie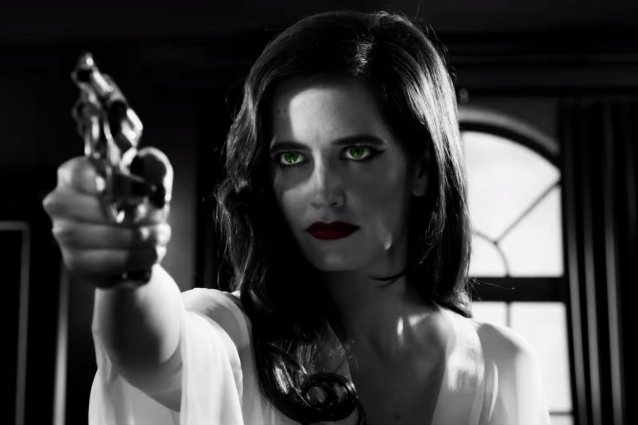 YouTube/DimensionHorror, Dimension Films
Eva Green's first movie poster for Sin City: A Dame to Kill For (featuring Green's partially-exposed breasts) caused quite a stir, and was rejected by the MPAA.
The actress appeared on Jimmy Kimmel Live and talked about censorship, and all of the nudity in the film. Of the controversy Green said, "I don't really get it. I don't understand all the fuss." And when Kimmel pointed out that the gun on the movie poster was acceptable, Green agreed, pointing out that, "Boobs have never killed anyone."
Green goes on to say that, while she thinks the nudity is beautiful and "not vulgar" or gratuitous, not eeryone in her family (like her father) is happy about the performance.
Follow @Hollywood_com Follow @shannonmhouston