Everything You Need To Know About This Year's BAFTA Rising Stars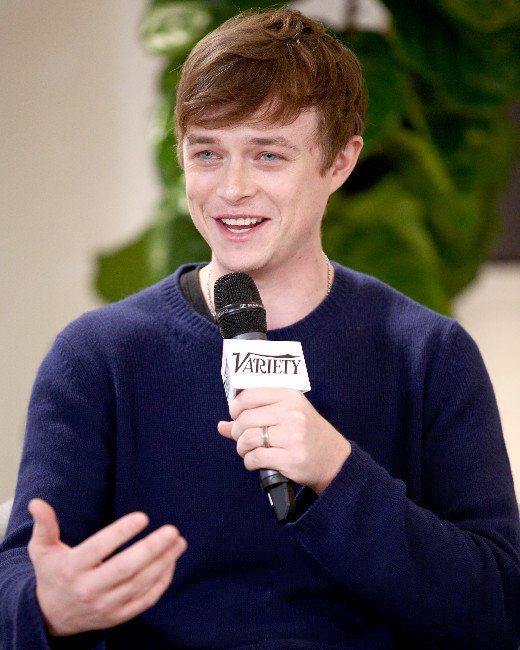 Imeh Akpanudosen/Getty
Created in 2006 as a way of acknowledging the best new acting talent, the Rising Star is the only BAFTA award that's voted for by the general public. Here's a look at the five nominees hoping to follow in the footsteps of previous winners James McAvoy, Shia Labeouf and Kristen Stewart at this year's ceremony.
Following a seven-episode stint on In Treatment, 27-year-old Dane DeHaan then starred as troubled superhero Andrew Detmer in the gripping found-footage sci-fi hit Chronicle, appeared alongside former Rising Star winner Tom Hardy in the Prohibition drama Lawless and played Ryan Gosling's son in The Place Beyond The Pines. Following rave reviews for his portrayal of Beat poet Lucien Carr in Kill Your Darlings, DeHaan will next be seen in zombie comedy Life After Beth and perhaps more notably, The Green Goblin in The Amazing Spider-Man 2.
George Mackay
21-year-old Mackay has already picked up a Scottish BAFTA for his performance in last year's fishing tragedy drama For Those In Peril. Before that, he appeared in a number of children's fantasy adventures (Peter Pan, The Thief Lord), starred as one of the Bielski brothers in Defiance and played Clive Owen's son in The Boys Are Back. While 2013 also saw him star opposite Saoirse Ronan in How I Live Now and showcase his vocal talents in The Proclaimers jukebox musical, Sunshine On Leith.
Lupita Nyong'o
The oldest nominee on the list, 30-year-old Mexican-born, Kenyan-raised actress Nyong'o is also the least experienced in front of the camera with short film East River and MTV Base's controversial drama Shuga the only productions listed on her filmography before she landed her breakthrough role, female slave Patsey, in Steve McQueen's awards favorite 12 Years A Slave.
Will Poulter
The youngest nominee at just 20, Poulter began his film career in 2008's under-rated coming-of-age comedy drama Son of Rambow before landing the role of Eustace Scrubb in The Chronicles Of Narnia: The Voyage Of The Dawn Treader. He continued to prove his talents in low-budget drama Wild Bill and stole the show from Jennifer Aniston and Jason Sudeikis as loveable dope Kenny in We're The Millers  while this year will see him feature in British crime caper Plastic and the big-screen adaptation of The Maze Runner.
Lea Seydoux
Born into one of France's most cinematic families, Seydoux grew up surrounded by a whole host of Hollywood stars and after working with the likes of Quentin Tarantino, Woody Allen and Ridley Scott, has gradually become one herself. A three-time Cesar Award nominee for her roles in The Beautiful Person, Belle Epine and Farewell, My Queen, the 28-year-old is an outside bet for an Oscar nod thanks to her compelling performance in the Palme d'Or winner Blue Is The Warmest Color.