Exclusive: Common Talks 'Hell On Wheels', New Movies and More!

The hardest working man in entertainment isn't Matt Damon or Tom Cruise. These days it's actually rapper turned actor Common. Don't believe us? Well, the man you may know as Jeremy Piven's right hand Ivy from Smokin' Aces not only has a new album out called The Dreamer, The Believer, but a slew of movies coming and a legit role in AMC's new period series Hell on Wheels, where we get to see his dramatic side and acting chops, playing the historic role of a former slave heading out West to find himself in the 1860s. We recently grabbed a few minutes with the budding film star to talk about his new album, portraying a slave and how he got so darn ripped for the role. (Hint – It wasn't P90X)
Tell us about the new album The Dreamer, The Believer, how does it compare to earlier works?
It definitely has the core of what some of my earlier work was, the spirit of what hip-hop is and the art of it … But I think it's growth in the way that I've grown as a human being and at the same token as an artist. I think I've grown by the opportunity to act, I think being able to listen more and work with the collective.
Who can we expect to be featured on it?
One song with Nas called "Ghetto Dreams," one with Dr. Maya Angelou called "The Dreamer."
What are some of songs we can expect soon from the album?
There's a song called "Raw (How You Like It)" and it will be coming out real soon. And a song called "Celebrate," [which is] a new single. The video will be premiering at the end of Hell on Wheels [for one episode].
Your film career is taking off now and Hell on Wheels is getting some real acclaim, what can we expect from that show moving forward?
We hope they will do a second season and … We hope to be more rich and intriguing. We hope the truth keeps coming out in the show, just quality art and TV … people relate to it and we are going to win some awards.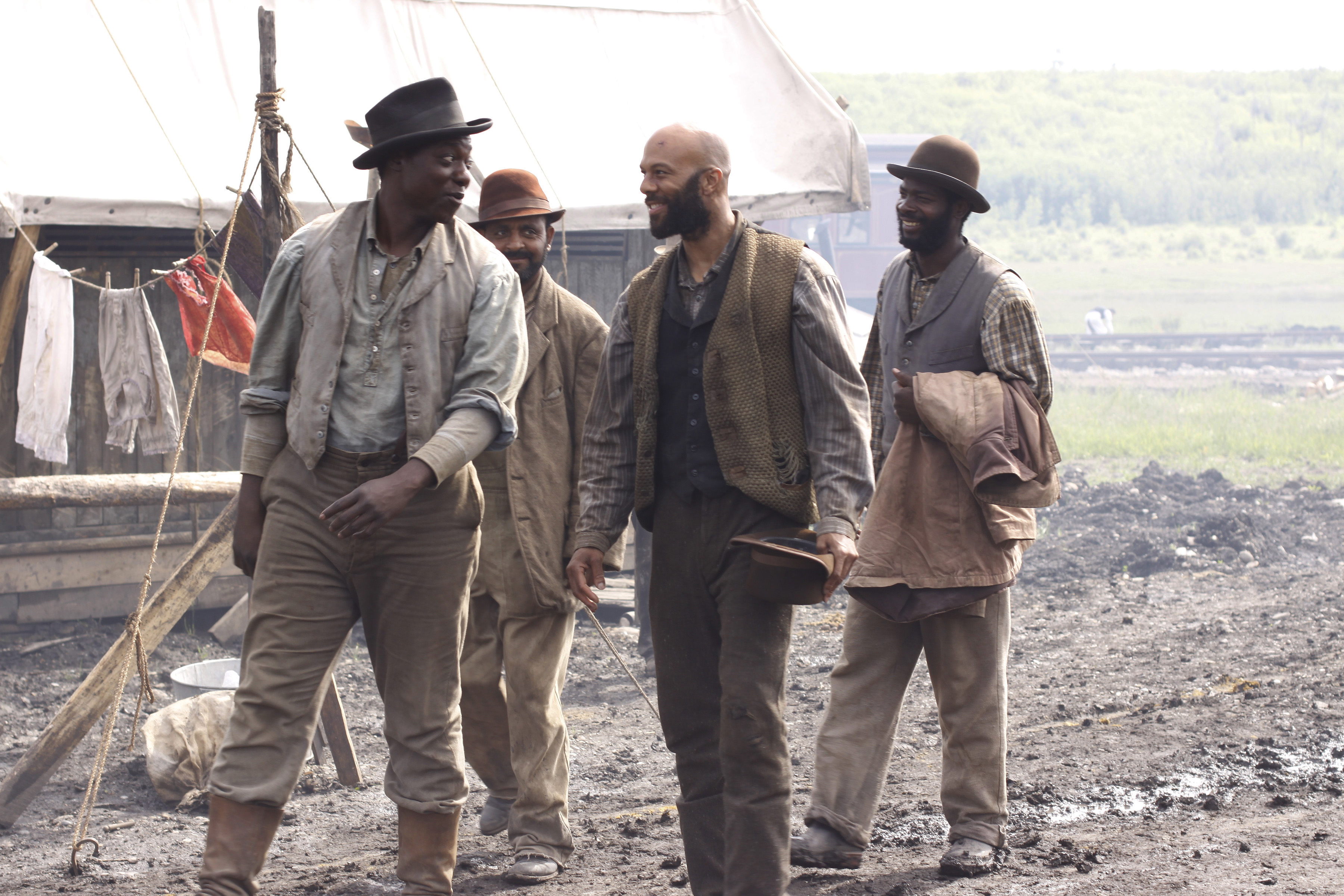 Your character is Elam Ferguson, a slave trying to find his place? Any challenges playing such an iconic role?
It's challenging just to be that because you have to do your best to become that and live in that time. It's challenging just having that mentality of being a former slave and what slaves went through. Dealing with the prejudices and the racial discrimination, the racial hatred … Even just challenges, I had to teach myself how to ride a horse [Laughs].
What kind of research did you do for the show?
I just started studying about that time period, especially black people and how we lived during that time period. You can just read about it and understand more about what they were dealing with.
You got absolutely shredded for the role, did you do anything in particular?
I try to stay in the zone. Maybe I'm not exactly in that shape all the time but I try to stay in that area. I work out three to five times a week if possible. Just eat healthy and eat well. Eating well is so important, it helps your whole life.
Last Sunday's show (Episode 7), you were about to get hung, for those who haven't seen the show yet, how do you plan on getting out of that one? I don't know, man! If he gets out of that one, he's a bad man, huh? If he gets out of that, he's a bad man.
In addition to the show, you have like three movies either in the works or coming out. 
New Year's Eve was more of a cameo type role, I played Halle Berry's husband. They had to fight me to get in that movie right? That just came out this past weekend.
What about LUV and Pawn?
LUV is an independent film that I worked with Michael Rainey, Jr., and "LUV" stands for "Learning Uncle Vincent." It's really about a young man who spends a day with his uncle that just got out of jail. His uncle is trying to go on the right road and the day just starts going array for him, and the day starts going bad. He is spending the day with his uncle and he is learning all these things in life, and you think maybe a kid shouldn't be put in this situation. The film just got selected to Sundance, so we are really excited about that.With Pawn, I just got the part last week and that's with Michael Chiklis, Forest Whitaker, Ray Liotta, Nikki Reed and Sean Faris, all those good actors. So, I'm looking forward to broadening the acting scope.
What's the plot of Pawn?
Hostages are being taken in this diner in Connecticut and you find out that diner may be mob affiliated. You are trying to find out who is behind the whole hostage taking event. Some police may be involved with it.