Expensive Dog Wedding Rivals Mark Zuckerberg's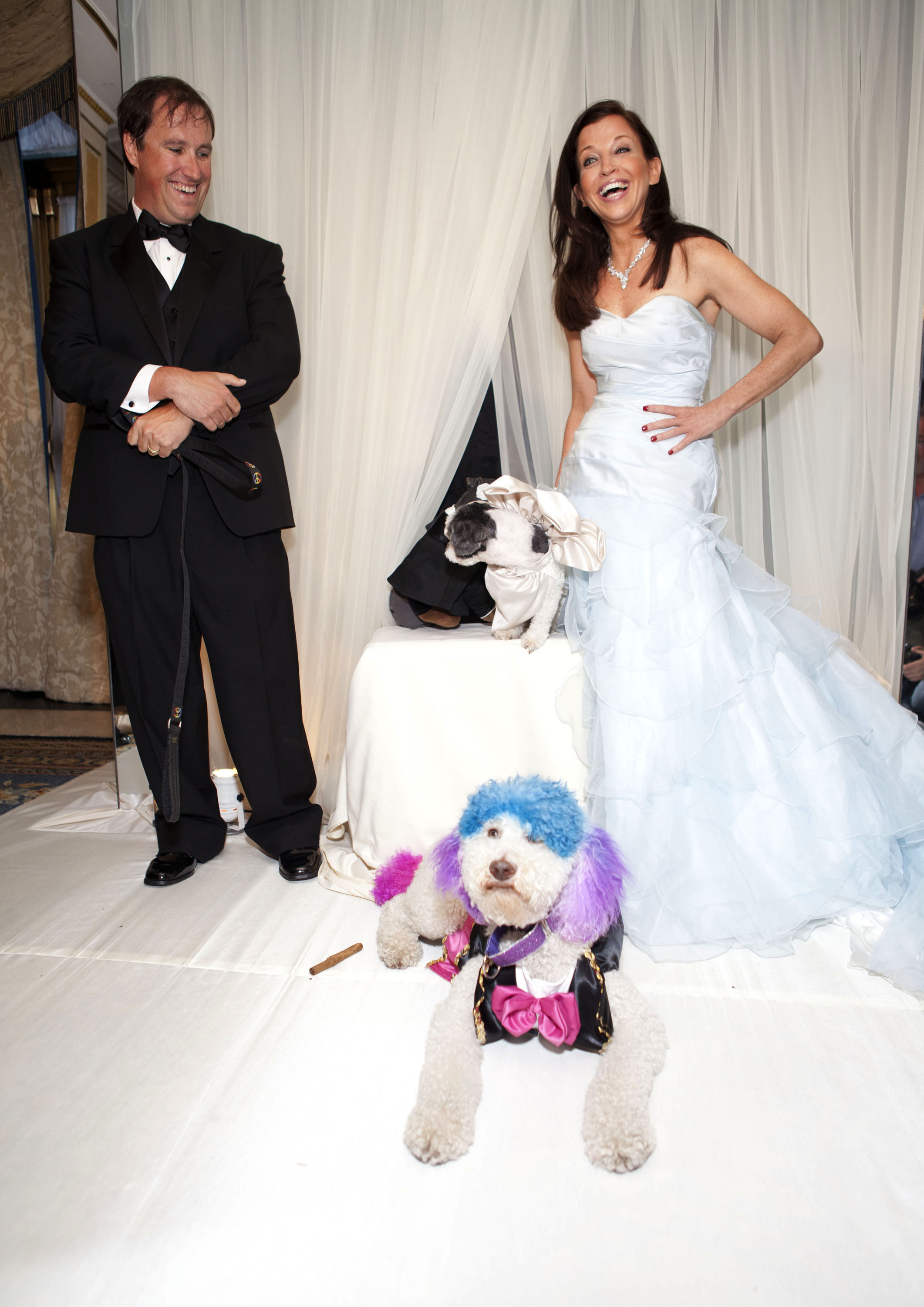 Kim Kardashian might have had the most hyped wedding when she married New Jersey Nets player Kris Humphries last year, but Chilly Pasternak and Baby Hope Diamond win the award for most expensive wedding. For two dogs, that is.
The poodle from Richmond, VA and Coton de Tulear from New York entered the Guinness Book of World Records thanks to their extravagant Manhattan party. The event — which was emceed by Triumph the Comic Insult Dog — cost $158,187.26 (not to be exact, or anything). And was done as a way to raise money (and awareness) for Animal Fair, a charity started by Baby Hope's owner, television celebrity and animal rights activist Wendy Diamond.
Guests attending the black-tie affair shelled out $250 to dine on wedding cake made by Cake Boss' Buddy Valastro, $5,000 worth of sushi, listen to a $15,000 orchestra, and see what a $6,000 dog dress looks like. Status update: That's $1,300 more than Priscilla Chan — Facebook founder Mark Zuckerberg's new wife — paid for her dress.
Thankfully all the wedding services were donated so that the money raised could go towards the animal charity. Guess every dog really does get its day.
Photo Credit: WENN.com
More:
Mark Zuckerberg Is a Filthy Rich, Married Man
Mark Zuckerbergs Stock Crashes: The Beginning of the End of Facebook?
How the Facebook IPO Is Just Like 'Empire Strikes Back'
[LA Times]