Ezra Miller Is Gay — How His Experiences Can Strengthen His 'Perks' Role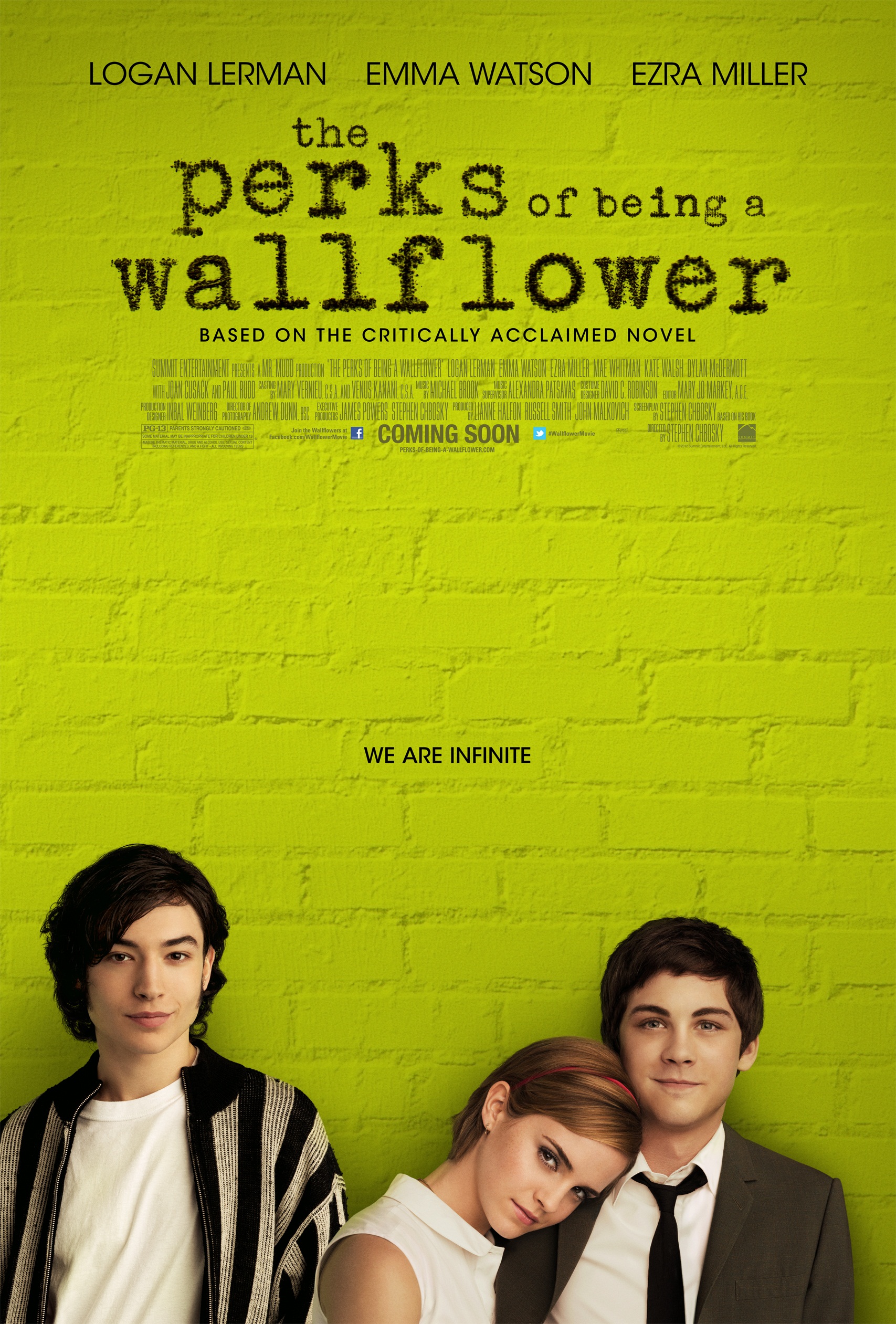 Considering Out is the country's largest gay magazine, it seems appropriate that it has become the venue for young actor Ezra Miller to declare himself homosexual. "I'm queer," the We Need to Talk About Kevin star revealed to Out in an interview posted on Wednesday, following the proclamation with an uplifting monologue about the bounties of honest love:"I have a lot of really wonderful friends who are of very different sexes and genders. I am very much in love with no one in particular. I've been trying to figure out relationships, you know? I don't know if it's responsible for kids of my age to be so aggressively pursuing monogamous binds, because I don't think we're ready for them. The romanticism within our culture dictates that that's what you're supposed to be looking for … I do feel that it's possible to be at this age unintentionally hurtful, just by being irresponsible — which is fine. I'm super down with being irresponsible. I'm just trying to make sure my lack of responsibility no longer hurts people."When a pop idol like Miller opens up about his sexual orientation, it could well encourage young gay men and women to understand their own sexual orientation, especially those dealing with peer harassment and bullying. Miller will star in the film adaptation of Stephen Chbosky's The Perks of Being a Wallflower, playing a gay high schooler named Patrick.
Fans of the novel might find Miller's revelation to be promising news. Readers know that Patrick deals with a bit of abuse from a fellow high schooler — another gay character: one who has a fleeting romantic relationship with Patrick, but who is unable to accept his own sexual orientation.
Miller told Out about his own very similar experiences on the matter, involving his own tumultuous relationship with a friend who preferred to maintain a facade of heterosexuality. Miller said of his ex-boyfriend, "He had some macho realization that led him to believe that I was the problem." This took a toll on Miller, who had endured a history of bullying. "So I went from having a stutter to being a totally gay little opera singer to being, like, a really confused queer adolescent … [Bullying] does come with the territory of being a lesbian/gay/bi/queer/trans person in the public school system. And that's been getting a little bit better, for parts of that spectrum, but not really. How far have we really come?"
If there was any doubt that Miller might be able to handle the complex, beloved character of Patrick, it should be dispelled by this news. Not only has he exhibited colossal performing skill in films like Kevin and Beware the Gonzo, but he also has palpable, highly pertinent true life experiences from which to draw for this role.
As the film nears its September 21 release date, anticipation builds for what is setting up to be a terrific exploration of Chbosky's timeless text. Most fans are already sold on Logan Lerman and the unhateable Emma Watson; does this bit of news solidify Miller as the perfect casting for Patrick?
More:
'Perks of Being a Wallflower' Trailer: Emma Watson Ditches 'Harry Potter' for High School
'Perks of Being a Wallflower': Hermoine, Percy Jackson & Kevin Walk into a Poster
Logan Lerman, Emma Watson and More Assemble for 'Perks of Being a Wallflower' Image