'Family Feud' Host Richard Dawson Passes Away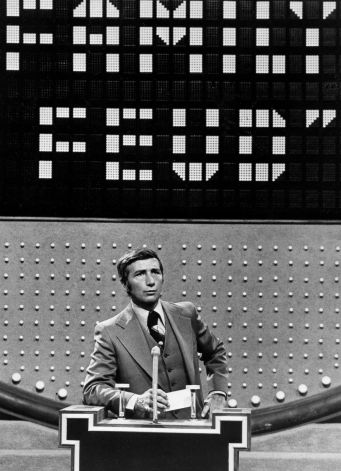 While many in the U.K. are busy celebrating the Queen's Diamond Jubilee, a familiar face in Britain has died. The English-born actor, Richard Dawson — who was most known as the host of Family Feud — passed away in Los Angeles on Saturday. He was 79-years-old.
His son Gary made the announcement on Facebook saying, "It is with a very heavy heart that I inform you that my father passed away [Saturday] evening from complications due to esophageal cancer. He was surrounded by his family. He was an amazing talent, a loving husband, a great dad and a doting grandfather. He will be missed but always remembered."
Many remember the personable TV actor for his penchant of kissing all the female contestants on the popular game show, which ran from 1976 to 1985 and won him an Emmy. But he also had a fan following for his role as the Cockney POW Cpl. Peter Newkirk on Hogan's Heroes.