Famous Tortoise Lonesome George Found Dead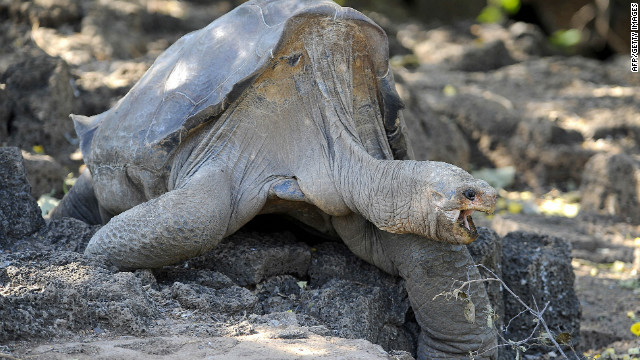 According to Fox News, Lonesome George, the last remaining tortoise of his kind, was found dead on Sunday, thus rendering his own subspecies extinct.
Scientists estimated the Pinta Island tortoise's age to be around 100 at the time of his death, the cause of which is still not yet known.
Many attempts were made over the span of decades to find Lonesome George a suitable mate that would enable offspring to be produced and save the Pinta Island tortoise, but sadly, the efforts proved fruitless.
The more than 200-pound George, who is said to have been named after the late actor "Lonesome" George Gobel, lived and ultimately died at the Charles Darwin Research Station in the Galapagos Islands — and was, throughout his final years, widely considered the rarest creature in the world.
[Image: AFP/Getty Images]
More:
'The Bachelorette' Contestant Jef on Love, Being a Husband
'Meryl Streep Movie Club' Author Weighs In on Actress's Best Movies
Kourtney Kardashian Baby Photos: What Her Daughter Will Look Like