Fantasy Casting the '300 Sandwiches' Movie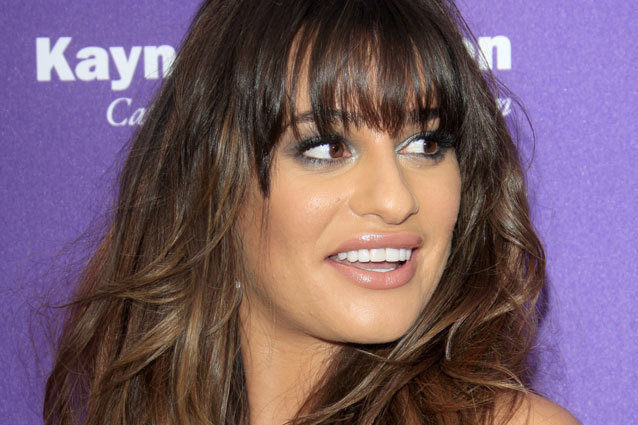 WENN
Last week, the world learned about the blog 300 Sandwiches and its creator, New York Post reporter Stephanie Smith. And everyone had something to say about it.
Here's the gist, if you somehow managed to miss the story: Smith's boyfriend begged her for weeks to make him a sandwich and when she finally gave in, announced that she was only "300 sandwiches away from an engagement ring!" And, because this is how people's minds work these days, Smith decided to take on the challenge and document her it in a blog.
The project already sounds like a poorly envisioned romantic comedy, so why don't we turn it into one? We've got our dream cast all lined up, for both the real-life players and some fictional characters we added to the mix.
Lea Michele as Stephanie Smith
As the Type-A Rachel Berry on Glee, Michele shows just the right mix of unsettling positivity and manic energy necessary to play the marriage-hungry blogger.
Ian Somerhalder as Stephanie's Boyfriend
We imagine that the sandwich-loving programmer is dashing enough to inspire this kind of lunacy, yet smarmy enough to ask for it in the first place.
Krysten Ritter as Single Gal #1
Ritter would kill it as the disapproving friend whose kitchen, Smith claims, "is used for shoe storage."
Emma Watson as Single Gal #2
We like the idea of Hermione Granger herself playing the second girlfriend ("a hard-working C-suite banking executive), who thinks Smith's plan is disturbingly outdated.
Regina Taylor as the Gourmet Deli Owner
Taylor's character could provide some wise council to Smith during her frequent sandwich ingredient shopping trips. And she can help get her into the arms of…
Chris Pine as The Good Guy Chef
How about dreamy, blue-eyed Pine for the guy who falls in love with the blogger at the deli and wins her when he offers to make her a couple hundred layered delicacies?
More:
It's Time to Start Paying Attention to Reese Witherspoon Again
3 Celebrity Beauty Lines Actually Worth Checking Out
The Times We Swooned Over Mark Darcy
---
From Our Partners:


40 Most Revealing See-Through Red Carpet Looks (Vh1)


15 Stars Share Secrets of their Sex Lives (Celebuzz)