Fergie Tweets That She's Pregnant, Wins Prize For Weirdest Baby Announcement Ever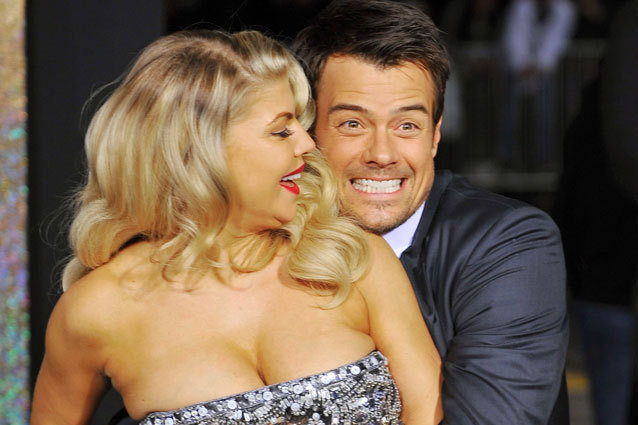 Another celeb announced her pregnancy via Twitter. No big deal, right? Just the other day, Hugh Grant announced the birth of his kid with a 140-character message, so why shouldn't pop singer Fergie announce her bun-in-the oven with a little social-media blast? Of course, being that Fergie is never one to do things the normal way, she added a little twist to her Twitter announcement.
RELATED: Josh Duhamel Says Channing Tatum Hazed Him
"Josh & Me & BABY makes three!!! #mylovelybabybump" she tweets, along with an Instagram that outweighs the inspired use of "My Humps" lyrics to announce the impending birth of her child with husband Josh Duhamel.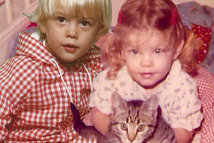 The image (left) is a photoshop of what appear to be Duhamel and Fergie as children. And if we're to take this as official record, in nine months, the happy couple will be celebrating the birth of their adorable new kitten. Alright, alright. She's probably not going to give birth to a cat, but imagine the Internet gold!
RELATED: Josh Duhamel Tries Fergie Dance Moves on Late Night
But hey, at least Fergie's thinking outside the box. (And at least she's not giving us a schmaltzy video like a certain jazz singer.) The image is weird, but in a cute (sort of) way. Congrats to the happy couple! Maybe the new baby can ease Duhamel's pain after watching Safe Haven get beat at the box office by a rusty John McClane.
Follow Kelsea on Twitter @KelseaStahler
[Photo Credit: Boaz/Worm/FameFlyNet; Instagram]
---
From Our Partners:

Kate Upton Bares All in Nothing But Body Paint: Video (Celebuzz)

Bradley Cooper Dancing Is Surprisingly Awkward, Sweaty (Vh1)