'Fifty Shades of Grey' To Launch Lingerie & Perfume Lines: Fifty Shades of Awful?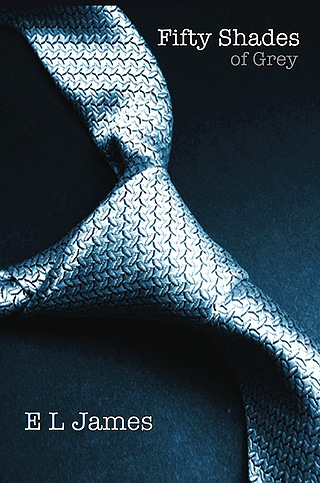 What's better than reading a raunchy book about an S&M relationship? Apparently, smelling like one — or at least that's what the creative minds behind the Fifty Shades of Grey franchise are thinking these days. Besides working on a potential movie deal, The Hollywood Reporter reports that the book's author E.L. James is teaming up with UK-based global licensing agent Caroline Mickler Ltd. to help create merchandise based on the best-selling trilogy.
As for what kind of products they're hoping to procure, it seems Mickler is considering everything from Fifty Shades-based lingerie/sleepwear, apparel, fragrances, beauty products, and bedding, to home furnishings, stationery, jewelry and even adult products — all aimed at adult women. "The market's interest in Fifty Shades of Grey as a brand is enormous," Mickler says in a statement. "We expect this property to make a very strong showing."
And it's true. The books have rapidly increased in popularity this year, especially after news of a movie deal came to light. However, I feel it's important to state that watching something risque and wearing/smelling like something risque are two entirely different things. Wouldn't a stop at your local Wet Seal suffice?
And really, what would a Fifty Shades perfume smell like, honestly, because it's certainly not going to be roses. I say this as a dedicated fan of the book (yes, I've read them, please don't judge me) — but this idea could be fifty shades of awful.
More:
Ian Somerhalder is Ready to Get Down in Fifty Shades of Grey
Angelina Jolie's 50 Shades of Grey: When Big Stars Just Don't Work