5 Albums To Look Forward To In December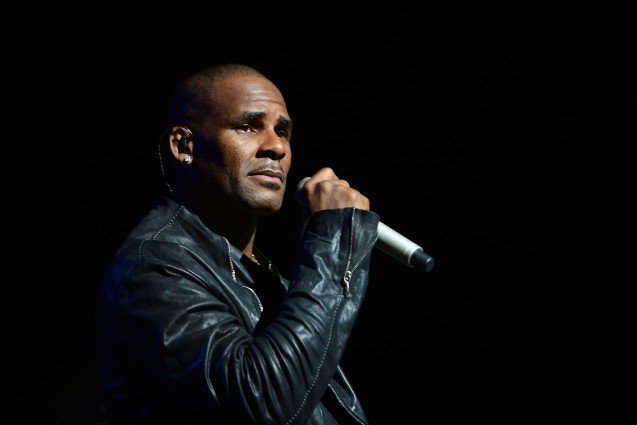 Vallery Jean/Getty
Lady Gaga's ARTPOP, Katy Perry's Prism, Eminem's The Marshall Mathers LP 2: most of the big-hitters have now hit the shelves in time for the Christmas rush, but there are still several albums that will only see the light of day in December that are worth getting excited about. Here are five of the biggest.
Britney Spears – Britney Jean
The first two singles from Britney's eighth studio album haven't really struck a chord outside her loyal fan base. But featuring collaborations with everyone from William Orbit to T.I. to her younger sister Jamie Lynn, her self-described most personal record to date also sounds like it could be the most intriguing.
R. Kelly – Black Panties
Following his unlikely alliance with French synth-pop outfit Phoenix and his first US Top 20 hit in seven years with Lady Gaga collaboration "Do What U Want," the self-proclaimed Pied Piper of R&B looks like continuing his musical rehabilitation with a typically sexually-charged studio effort which he's described as "the new 12 Play."
Leona Lewis – Christmas, With Love
Last year's under-rated but hugely troubled Glassheart didn't even get a US release so The X-Factor UK's most gifted vocalist will now be hoping to revive her career with a carefully-chosen collection of Christmas classics ("Winter Wonderland," "White Christmas") and original festive compositions.
Rebecca Ferguson – Freedom
Poised to take over from Lewis as The X-Factor UK's biggest soul star, 2010 runner-up Rebecca Ferguson follows up her Billboard Top 30 debut album, Heaven, with another effortlessly elegant array of heartbreak anthems co-written with the likes of piano man Aqualung and Jay-Z cohort Mr. Hudson.
Childish Gambino – Because The Internet
The Community star has had to fight to get his second studio effort released in time for Christmas following record label concerns that it would get lost amongst all the blockbuster releases. Featuring guest appearances from Jhene Aiko, Chance The Rapper and motormouth Azealia Banks, Because The Internet might not be challenging for the number one spot but it could be a late contender for hip-hop album of the year.
Follow @Hollywood_com