5 Hip-Hop Tracks That Defined 2013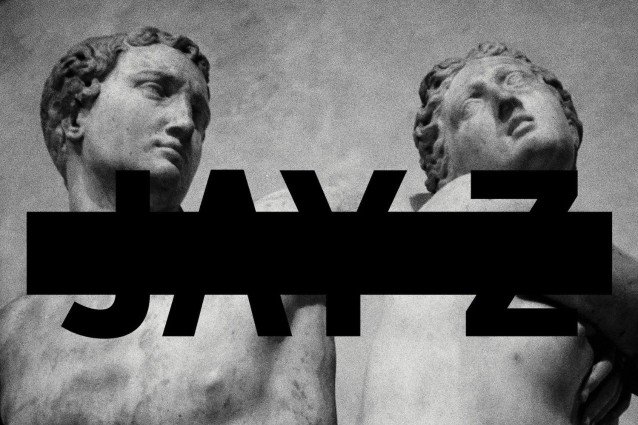 Roc-A-Fella Records
This was, without a doubt, an excellent year for Hip-Hop music. Jay Z, Kanye West, and Timbaland (as a producer) all returned to a certain glory with their new projects. Artists like Pusha T, Kendrick Lamar, J. Cole, and A$AP Rocky became key players in the game. And lots of new artists generated positive buzz. Lots of magazines like Rolling Stone are counting down the best Hip-Hop albums of the year, but we're going to keep it simple with 5 definitive hip-hop tracks of 2013. Obviously, tons of great songs came out, but if we had to put 5 singles into a time capsule, these would be it!
Black Skinhead, Kanye West
People can hate on this guy all they want, but the lyrics, production, and impact of this song were amazing. And once it found its way to the trailer for Martin Scorsese's The Wolf Of Wall Street (perfectly appropriate, in part because of the line "I'm aware I'm a wolf/Soon as the moon hit"), it became that much more epic.
Started From The Bottom, Drake
To say that this song was "everywhere" would be the understatement of the year. Even Chris Brown — who still has beef with Drake — was spotted losing his mind to this in the club. Now whether or not Drake himself "started from the bottom" is debatable (well, okay, it's not true at all), but we'll let the whole thing slide if only so we can enjoy the song.
Feds Watching, 2 Chainz feat. Pharrell
Like it or not, 2 Chainz is one of the defining artists in hip-hop right now. And for people who had been supporting him since he was still Tity Boi (and one half of the group Playaz Circle) his latest album represented a return to his original style. "Feds Watching" had a dope beat and was (thankfully) lacking in some of the silliness that people had come to associate with Chainz. It was a good look for him.
Picasso Baby, Jay Z
When Jigga merged Hip-Hop with performance art (with the help of Marina Abramović), he showed that Hip-Hop already was performance art. "Picasso Baby" as a song, video, and short film became a movement that ultimately proved hip-hop is already in the realm of high art.
Control, Big Sean feat. Kendrick Lamar & Jay Electronica
Although the entire world stopped spinning (seriously) as practically every, single rapper in existence responded to Kendrick Lamar's now-iconic, unforgettable verse (which was not, in fact, an actual diss), Big Sean and Jay Electronica both went in on this one. This was, quite easily, the most discussed song of the year, and with good reason. Next year, we'll have to see if Kendrick Lamar will remain King of the game.