5 Songs You Need To Hear This Week: From Gorillaz To Lady Gaga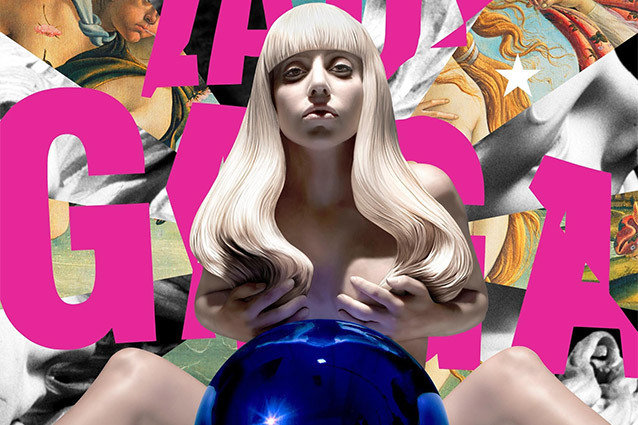 Interscope
From a cover of the current US chart-topper to a comeback by R&B's greatest ever girlband, here's a look at five of the best tracks to have been released over the past seven days.
Cut Copy – "Free Your Mind"
Accompanied by a striking video which sees True Blood's Alexander Skarsgard as the long-haired leader of a blue Puma tracksuit-wearing cult, Cut Copy cement their status as Australia's premier synth-pop act with this house-tinged 'summer of love' taster from their upcoming fourth LP.
TLC – "Meant To Be"
The first and only new track recorded for TLC's forthcoming 20 retrospective, T-Boz and Chilli prove that they can cut it as a duo with this sweetly-sung Ne-Yo-penned mid-tempo which perfectly fits in with the current '90s R&B revival.
Mutya Keisha Siobhan – "Royals"
With Lorde's surprise breakthrough hit still refusing to budge from the top of the US Hot 100, expect plenty of cover versions to emerge over the next few weeks. Recorded for Google +'s Reload Sessions, this typically elegant rendition from the original Sugababes is likely to be the most soulful.
Lady Gaga – "Aura"
Finally given its official premiere this week, the second track from the long-awaited ARTPOP begins as one of Lady Gaga's most intriguing tracks with its cinematic blend of Ennio Morricone-esque guitars and military beats. Shame about the generic dubstep-pop which then follows.
Gorillaz – "Whirlwind"
A year after announcing Gorillaz's hiatus, Damon Albarn treated fans to a previously unreleased cut from third album Plastic Beach this week, a mysterious widescreen instrumental featuring the Lebanese National Symphony Orchestra.
Follow @Hollywood_com