The 5 Strangest Moments From Lady Gaga's 'ARTPOP'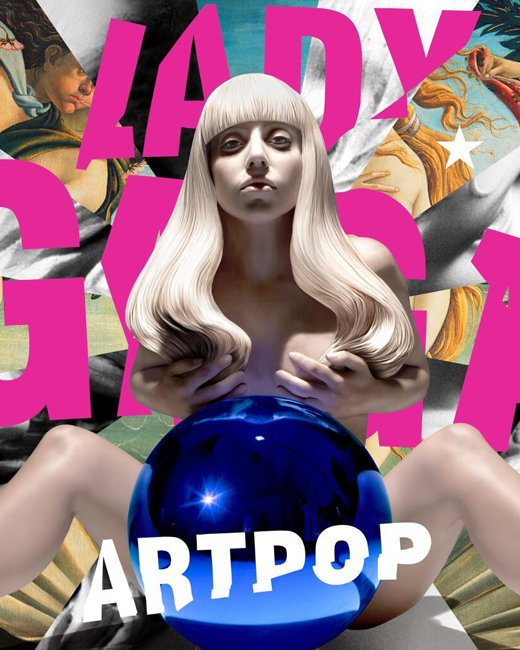 Lady Gaga / Interscope
Despite all the pretentious talk of 'putting art culture into pop music,' the majority of Lady Gaga's third studio album, ARTPOP, sticks to the same kind of EDM-lite blueprint that has defined the charts during her two-year absence. However, there are at least a handful of occasions where the 27-year-old offers something more in keeping with her self-hyped creative vision. Here's a look at five of the most leftfield moments from the 'reverse Warholian expedition.'
"Aura"
Recently used in the trailer for her big-screen debut Machete Kills, album opener "Aura" begins with an intriguing Spaghetti Western-style intro and an even more intriguing murder confession before disappointingly veering off into generic dubstep territory.
"Jewels N' Drugs"
Gaga has flirted with rap before on hook-ups with Kid Cudi and Wall-E, but she's never approached it with as much gusto as on "Jewels N' Drugs," a trap-hop collaboration with Too Short, T.I. and a warp speed-breaking Twista which will no doubt utterly bewilder most of her Little Monsters.
"My ARTPOP could mean anything"
After clubbing everyone over the head with her artistic intentions, Gaga now claims that the real message behind ARTPOP is entirely open to interpretation on the album's slightly contradictory title track.
"Mary Jane Holland"
Gaga certainly hasn't been afraid to admit to her experiences with illicit substances in the past but she takes it to new levels on a rave-pop pro-weed anthem which almost makes Snoop Dogg appear anti-drug.
"Dope"
Despite vowing to give up her vices in order to save her relationship, Gaga sounds suspiciously inebriated as she bizarrely slurs her way through the album's obligatory Broadway-style ballad.
Follow @Hollywood_com