Fleetwood Mac's Bob Welch Commits Suicide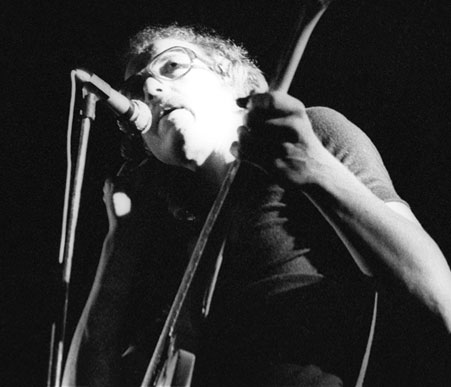 British-American rock band Fleetwood Mac's former guitarist Bob Welch has committed suicide. Welch, 66, died as a result of a self-inflicted gunshot wound to the chest. The Associated Press reports that the musician was discovered in his home in Nashville, Tenn., around 12:15 PM. The discovery was reported by police spokesperson Dan Aaron.
Welch was born Aug. 31, 1945 in Los Angeles, Calif. He joined Fleetwood Mac in 1971, playing with the band until 1974. The musician explored a successful solo career. He has also worked with bands like Paris, with Jethro Tull bassist Glenn Cornick.
When Welch joined on with Fleetwood Mac in '71, the group was more prominently known for its blues music. It was the addition of the guitarist that brought Fleetwood Mac to the American mainstream. Welch's song "Sentimental Lady" is one of Fleetwood Mac's biggest hits to date. Prior to leaving the band in '74 — he was replaced by music icons Stevie Nicks and Lindsey Buckinham — Welch was considered a chief driving creative force behind Fleetwood Mac.
Stevie Nicks said in a statement to Hollywood.com, "The death of Bob Welch is devastating… I had many great times with him after Lindsey and I joined Fleetwood Mac. He was an amazing guitar player. He was funny, sweet, and he was smart. I am so very sorry for his family and for the family of Fleetwood Mac. So, so sad."
Welch was reported to have been in poor health prior to his suicide. 
[Image Credit: Dickson/Getty Images]