Frank Ocean Channels 'Fear and Loathing' in 'Pyramids' Music Video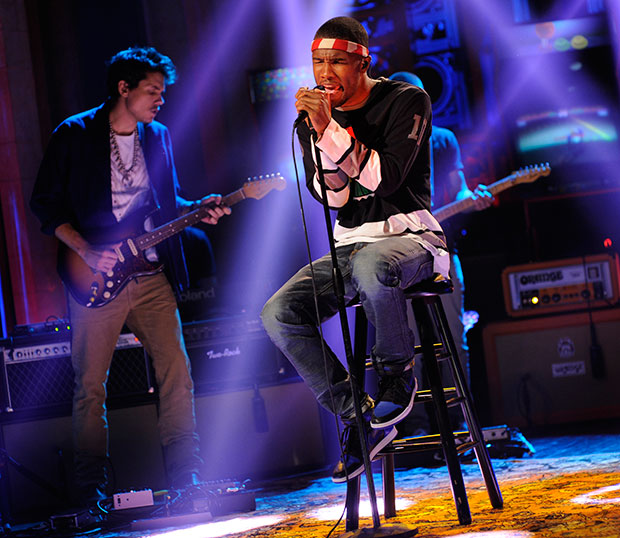 The gap between post-millennium hip hop and Gonzo journalism has gone without being connected for far too long. Breaking down yet another barrier is artist Frank Ocean, whose new music video for the Channel Orange song "Pyramids" is highly reminiscent (intentionally or otherwise) of the 1998 film Fear and Loathing in Las Vegas. Inspired by the writings of late Rolling Stone reporter Hunter S. Thompson, the movie harpooned stars Johnny Depp and Benicio del Toro into a twisted, demonic adventure through a hallucination-laden Nevada.
In "Pyramids," Ocean hops on a motorbike and speeds down an equally ominous desert road. Zooming past distortions of shrubbery and telephone poles, Ocean's tortured character eventually reaches a hellish strip club, comprised of near-reptilian figures (again, reminiscent of Fear and Loathing) charged with entertaining the depraved clientele.
It's not quite the celebration of hedonism for which some music videos seem to opt. Instead, Ocean's entire video (directed by Nabil Elderkin) seems like a take-down of this subculture, and its pressures on young artists like himself. The lyrics of the song suggest sexual encounters between Ocean and various anonymous women, which is interesting to note considering the R&B artist's recent proclamation that he is gay. Could Ocean's song act as an illustration of the tropes of debauchery, aggressive masculinity, and heterosexuality that many members of his genre are compelled to uphold?
Admittedly, this might be a leap from Ocean's intentions. He is the authority on the song and its meaning. But with a piece of work as creative and unique as Ocean's and Elderkin's "Pyramids" video, the fun is in the vast array of interpretations fans can gain.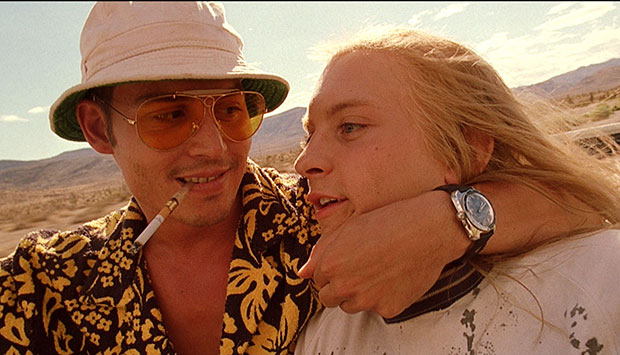 [Photo Credit: NBC, Universal Pictures]
More:
'Saturday Night Live' Recap: Seth MacFarlane Gets Laughs, and the Boys Take Over
The 2012 MTV Video Music Awards Superlatives
Lindsay Lohan Cast in Lady Gaga Music Video
From Our Partners:
'Hunger Games: Catching Fire' First Look: Jennifer Lawrence Back as Katniss — EXCLUSIVE PHOTOS
(Celebuzz)

(Celebuzz)