Home
Celebrities
Frank Ocean Not Pressing Charges Against Chris Brown Over Brawl?
Frank Ocean Not Pressing Charges Against Chris Brown Over Brawl?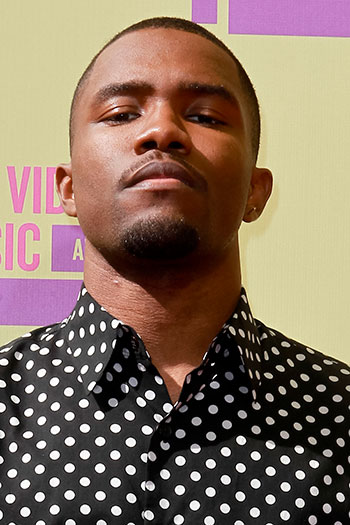 If someone slugged you and left you injured, you would more than likely want to see your attacker thrown behind bars. But not Frank Ocean. It sounds like the singer-songwriter would rather opt for the high road. Just last week, Ocean was allegedly attacked by fellow singer Chris Brown in the parking lot of their recording studio and left with a wounded finger — and now, Ocean has taken to Tumblr to seemingly address the situation. While he doesn't mention Brown's name in the post, it's only logical to guess that the post was written in response to the brawl.
RELATED: Chris Brown Allegedly Punches Frank Ocean in a Parking Lot
"As a child I thought if someone jumped me it would result in me murdering or mutilating a man," Ocean writes. "But as a man I am not a killer. I'm an artist and a modern person."
He continues, "I'll choose sanity. No criminal charges. No civil lawsuit. Forgiveness, albeit difficult, is wisdom. Peace, albeit trite, is what I want in my short life. Peace." If those statements aren't directed at Brown, we swear we'll eat our hats. 
RELATED: Chris Brown is Back on Twitter
If Ocean has truly decided to take the high road, then Brown might want to start planning some sort of huge show of gratitude. Brown already has enough dirty history on his record — in 2009, he plead guilty to assaulting Rihanna, and in 2012, he was allegedly involved in a nightclub brawl with Drake — to keep him on the celebrity sh** list, and he doesn't need to add any more charges. So maybe this upcoming weekend we'll see Brown apologize to Ocean at the Grammys for his alleged wrongdoings? Maybe? Eh, we're not holding our breath. 
Follow Lindsey on Twitter @LDiMat.
[Photo Credit: WENN]
You Might Also Like:

Biden? Ford? Surprisingly Hot Young Pics of Politicians

Who Wore This Crazy Hat?

Stars Who Changed Their Look After Love