Frank Ocean: What's Next for the Breakout Star?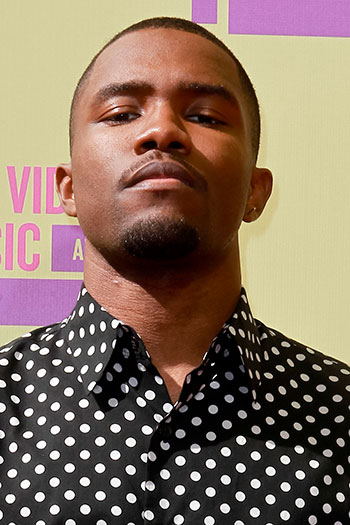 It must be a bittersweet double-edged sword to have a breakout year as a celebrity. On one hand, your fame skyrockets and you wind up on countless top ten/best of year-end lists. On the other hand, you have hardly any time to bask in the glory of your newfound success as there's tremendous pressure to follow up the next year with something that matches or surpasses the thing that made you a breakout star in the first place. 
Take
Frank Ocean
, for instance. The 25-year-old singer/songwriter had an unparalleled 2012 after not only publicly
coming out
, but having one of the most critically praised albums of the year (the groundbreaking,
Grammy-nominated
Channel Orange
). Ocean's transition from
Odd Future
artist to full-blown megastar (propelled by moments like his terrific appearance on
Late Night with Jimmy Fallon
) has all taken place over the course of just five months — but already fans and the media are asking what's next. 
"What's next?" is exactly what the UK's
The Guardian
asked of Ocean during a recent interview, but it was a question not even the star himself was sure how to answer. While Ocean said he has no intention to stop making music, a follow-up to
Channel Orange
could very well be out of the question. "I might not make another album. I might just write a novel next. I don't know," he told
The Guardian
. 
What kind of novelist he would be is still up in the air (though Channel Orange sounds like a Clive Cussler-like thriller, no?) but what Ocean does know is that he's up for anything. "It would be f**king legendary if I just made Channel Orangelast year, then put out a best-selling novel next year, then designed an arena in Stockholm in 2014. I don't know!" Ocean said. "You just do what you can and you have as much fun as possible, and love your life as much as you can despite the bulls**t and all the expectations and s**t. You just do what the f**k you wanna do at the end of the day, and don't give a f**k," he adds. "As long as your intentions are solid, and about growth and progression and being productive and not being idle, then you're doing good in my book."
Ocean, who clearly has no qualms about enjoying the perks of his breakout year (he said of his six Grammy nominations, "Of course awards matter… the Grammys are like the championship. It's cool to be recognized by your peers"), summed up his feelings on his past year and what the future holds as simply: "I'm about being the best." So whether Ocean's future will be in the music industry is uncertain, one thing is for sure: he sounds like he'll give one (or six) helluva Grammy acceptance speech. 
[Photo credit: FayesVision/WENN.com]
More: 
Drum Roll Please: The Nominees for the 2013 Grammy Awards

'The Hobbit' Cast: A Who's Who New Character Guide (Moviefone)

'Les Miserables' Unscripted: Hugh Jackman, Anne Hathaway On Singing And Being Modest