Frank Ocean Wrote a Song for 'Django Unchained'? — LISTEN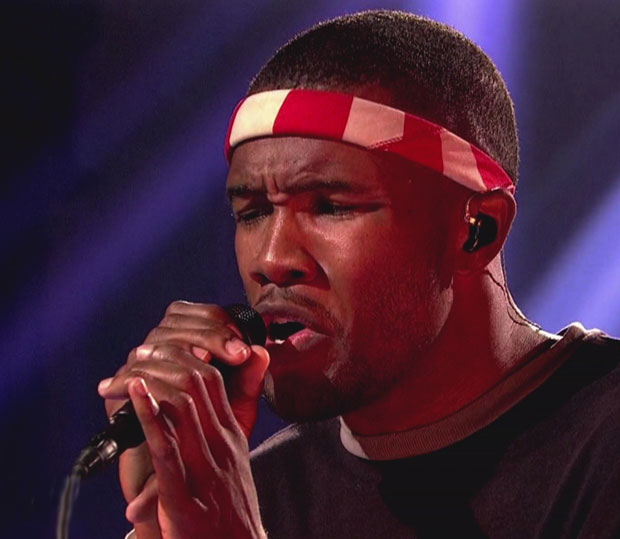 Frank Ocean was one of 2012's biggest breakout stars—a huge album, he became a respected new voice in the LGBT community, topped many a critic's Best-Of list with the aforementioned album, channel ORANGE, and a song that almost landed him in one of the year's most anticipated movies, Django Unchained. And while the tune didn't make it into the film—helmer Quentin Tarantino recently told Pitchfork that Ocean "wrote a fantastic ballad that was truly lovely and poetic in every way, there just wasn't a scene for it"—it did make its way onto the Internet, proving miracles still happen during the holiday season.
Ocean posted the song and it's lyrics on his Tumblr page (lyrics are here) this past weekend, with little fanfare surrounding it. The track has Frank Ocean written all over it: it's lush, lyrically interesting, and hauntingly beautiful. Though there was no titled attached to the track in the post, it is being called "Wiseman" around the Internet.
Don't look for any ill-will over the track's last-minute removal, though: "Django was ill without it," he said in the same Tumblr post. Check out the tune, below.
x3c/divx3e')
What do you think of the new Ocean track? Wished it was included in Django Unchained? Let us know in the comments!
[Photo Credit: NBC]
Follow Alicia on Twitter @alicialutes
More:
Spike Lee Goes Internet Troll on Quentin Tarantino and 'Django Unchained'
In Honor of 'Django Unchained': The 20 Greatest Spaghetti Westerns Ever Made
'Django Unchained' Los Angeles Premiere Canceled in Wake of Newtown Shootings

20 Hottest Bikini Bodies of 2012: Miley and More!