From Lea Michele To Kaiser Chiefs: 5 Tracks You Need To Hear This Week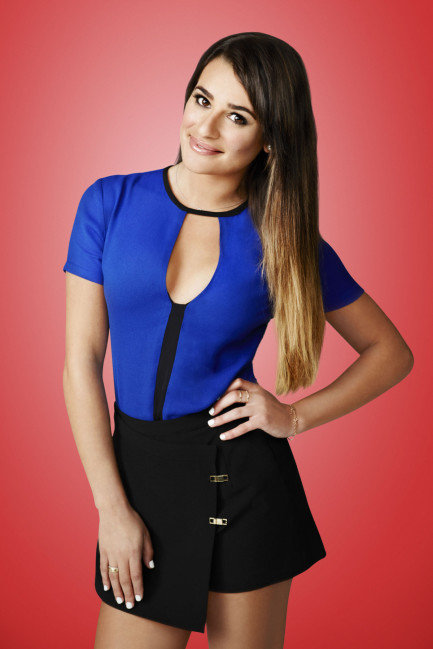 Mathieu Young/FOX
From the long-awaited debut single from Glee's leading lady to an inspired interpretation of a Whitney Houston classic, here's a look at five of the best singles to have been unveiled over the past seven days.
Maximo Park – "Leave This Island"
A brooding mix of rippling synths and muted electro beats, Maximo Park abandon the bombast they have become renowned for and opt for a more understated Depeche Mode-esque sound on this compelling break-up tale, the second single from their forthcoming fifth album, Too Much Information.
Lea Michele – "Cannonball"
A slight departure from the Broadway numbers her character Rachel Berry is so fond of, Lea Michele instead launches her solo career with an emotionally-charged powerhouse ballad which suggests she may be the first Glee cast member to become a convincing pop star.
Duke Dumont – "I Got You"
In the same week that he received a deserved Grammy nomination for his UK chart-topper, "Need U (100%)," Duke Dumont unleashes another gloriously soulful house epic with this lush reworking of Whitney Houston's 1999 hit, "My Love Is Your Love."
Kaiser Chiefs – "Misery Company"
The surprising exit of key songwriter Nick Hodgson appears to have re-energised the one-time kings of British indie-rock judging by this slightly ghoulish, but still effortlessly swaggering, blend of swirling organs, stomping beats and maniacal laughter.
St. Vincent – "Birth In Reverse"
A typically striking fusion of spiky guitars, rollicking grooves and sardonic lyrics, "Birth In Reverse" is an encouraging first taster from St. Vincent's self-titled fourth album, which has been intriguingly self-described as "a party record you could play at a funeral."
Follow @Hollywood_com