From Royksopp to Trey Songz: 5 Tracks You Need To Hear This Week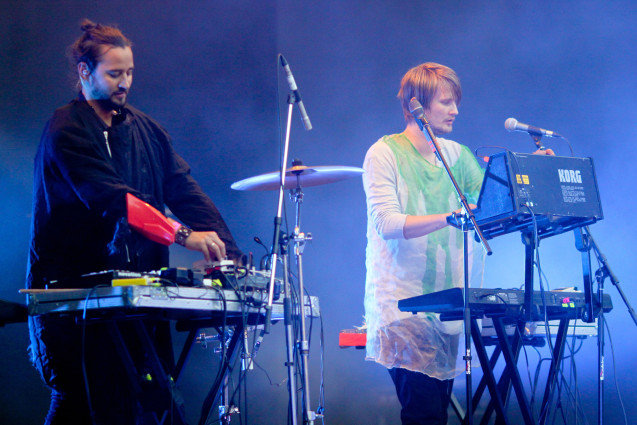 WENN.com
From the latest Lady Gaga remix to late Christmas presents from several R&B stars, here's a look at the best new tracks to have been unveiled over the past seven days.
Royksopp – "Twenty Thirteen"
Self-described as 'a swinging summary to 2013 A.D.,' the Norwegian duo's last-minute Christmas gift sees them abandon their usual melancholic electro in favour of an unlikely foray into wartime jazz, with The Irrepressibles' Jamie McDermott providing the suitably old-school crooning.
Actress – "Grey Over Blue"
Teasing the sound of his forthcoming album, Ghettoville (reportedly the last one he'll release under his Actress guise), London producer Darren Robinson offers one of his most unsettling tracks to date with an ominous aptly-titled blend of murky synths and warped grooves.
Lady Gaga – "Do What U Want (Rick Ross Remix)"
After performing "Do What U Want" with Christina Aguilera on The Voice, Gaga now invites controversial rapper Rick Ross to drop a typically sexual verse on the latest remix of her best single since "Bad Romance."
Elle Varner – "Rover"
A Christmas Day gift to fans waiting for the follow-up to 2012's Perfect Imperfect, this stopgap release sees the 24-year-old seduce guest rapper Wale over a silky smooth blend of R&B guitar licks and sensual slow-motion beats.
Trey Songz – "Na Na"
Hooking up with West Coast hitmaker DJ Mustard, the R&B lothario ends his relatively quiet year by venturing into the strip club on a pure party jam that uses the same anthemic Teena Marie sample that the Fugees did on their 1996 hit, "Fu-Gee-La."