Pack Your Bags for the New fun. Video — VIDEO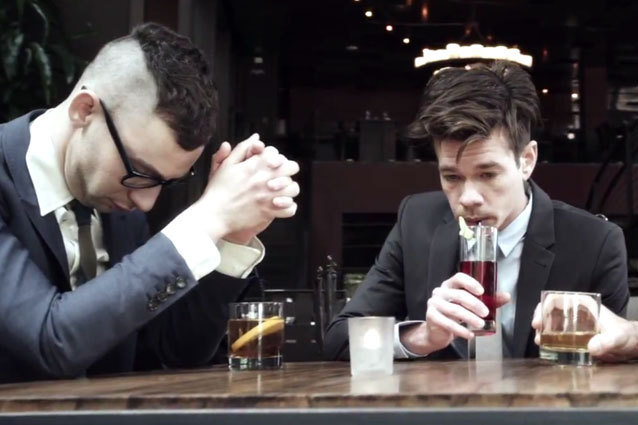 Cheer up, buttercups! There's no reason to be sad Nate, Jack, and Andrew, when the music has left — because music, you see, will always find its way back to you. If you love something, set it free, and if it comes back to you it was truly yours all along, right? At least that is the moral of the story from the brand new "Why Am I The One" video from the dudes also known as fun. 
The video plays with the line from the song "why am I the one always packing up my stuff?" and features the band wandering around looking sort of lost. But lo! What is this? Their suitcase (filled with something particularly appropriate for this merry band of musicmakers) is following them around! Desperately hoping for attention from its lost companions. In the end, the video seems to insinuate that the "right where I belong" is wherever their suitcase (and its contents) may lead them. Aww shucks, you guys!
RELATED: Before They Were fun.
Check out the video, below, and let us know in the comments what you think!
Follow Alicia on Twitter @alicialutes
---
From Our Partners:


25 Most Scandalous Celeb Twitpics (Vh1)


33 Child Stars: Where Are They Now? (Celebuzz)