Funny Ladies of Twitter: Twitter Roundup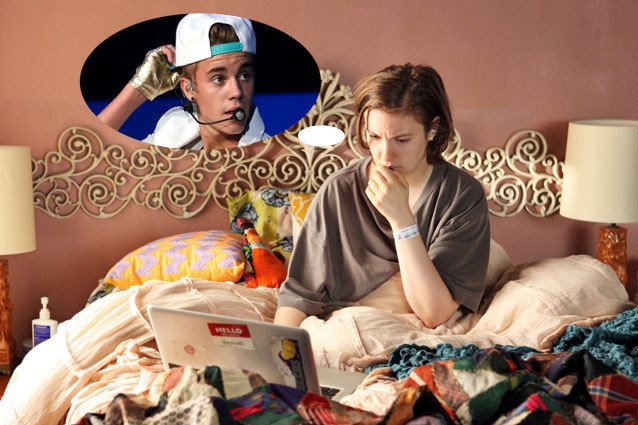 HBO / WENN
It's a new week, and we should all be over our Halloween Hangovers by now. In the wake of the festivities, the Twitterverse went back to normal, with celebs returning to posting amusing things about themselves and others. Whether it's throwing some shade at Betty Draper herself, confessing to something that should never be confessed (here's looking at you, Lena), or having outbursts against random words of the English language, these ladies gave us all a chuckle with their tweets (whether intentionally or not).
Olivia Wilde
WOW. You guys are awesome. So kind. Thank you thank you thank you! PS. Babies eat mostly salsa right?

— olivia wilde (@oliviawilde) October 28, 2013
Olivia Wilde responds to all her pregnancy well-wishes. And duh, of course babies eat salsa! Who doesn't?!
Lena Dunham
Really wish I could take back the tears I cried while watching Never Say Never

— Lena Dunham (@lenadunham) November 2, 2013
So do we, Lena. So do we.
Ellen DeGeneres
I ate so much candy. I dunno why people say sugar's bad for you. Now If you'll excuse me, I'll get back to crying on the floor for no reason

— Ellen DeGeneres (@TheEllenShow) November 1, 2013
Ellen speaks some real sh*t. If this hasn't happened to you, you're not doing Halloween right.
Chrissy Teigen
a puppy could lick it's tiny paw while riding a unicorn through a strawberry quik river in a candy forest & january jones would still scowl.

— christine teigen (@chrissyteigen) November 3, 2013
Chrissy speaks the truth! Everyone knows JJ is incapable of smiling. But I'd like some more information about this Strawberry Quik river…
Kelly Osbourne  
Yes I'm going as Carrie however I have a feeling I might end up looking like a tampon!

— Kelly Osbourne (@KellyOsbourne) October 31, 2013
Because dressing up like a tampon is so common that people would mistake you for that, right? Although, in Kelly's defense, she did end up looking like this.
Lily Allen
STOP SAYING BANTER, it's revolting. Thank you.

— Lily Allen (@lilyallen) October 29, 2013
Whatever you do, don't banter with Lily Allen. And if you do, don't tell her that you just bantered.