Gabby Douglas Nabs Cereal Box Deal, But What Should Other Olympians Sell? — PICS
When Gabby Douglas won the 2012 Olympic Women's All-Around in London on Aug. 1, she woke up the next day as a superstar. She also woke up as the new face of Corn Flakes. And now that she's got her gold medal mojo working, it's time for a few other gold medal-winning Olympic superstars to get their capitalistic ventures going. What other sort of projects are calling our favorite Olympians' names? We've thought of a few tailor-made products that could fit quite well with our favorite athletes' pretty mugshots.
Ryan Lochte: The Lochte Grill
We'd like to think Lochte has a sense of humor, so instead of representing a manufacturer of removable grills with patriotic rhinestone patterns so that his fans can smile as ridiculously as he does, we'd suggest Lochte rep an offshoot of George Foreman's grilling empire. Get it? Because it's a grill.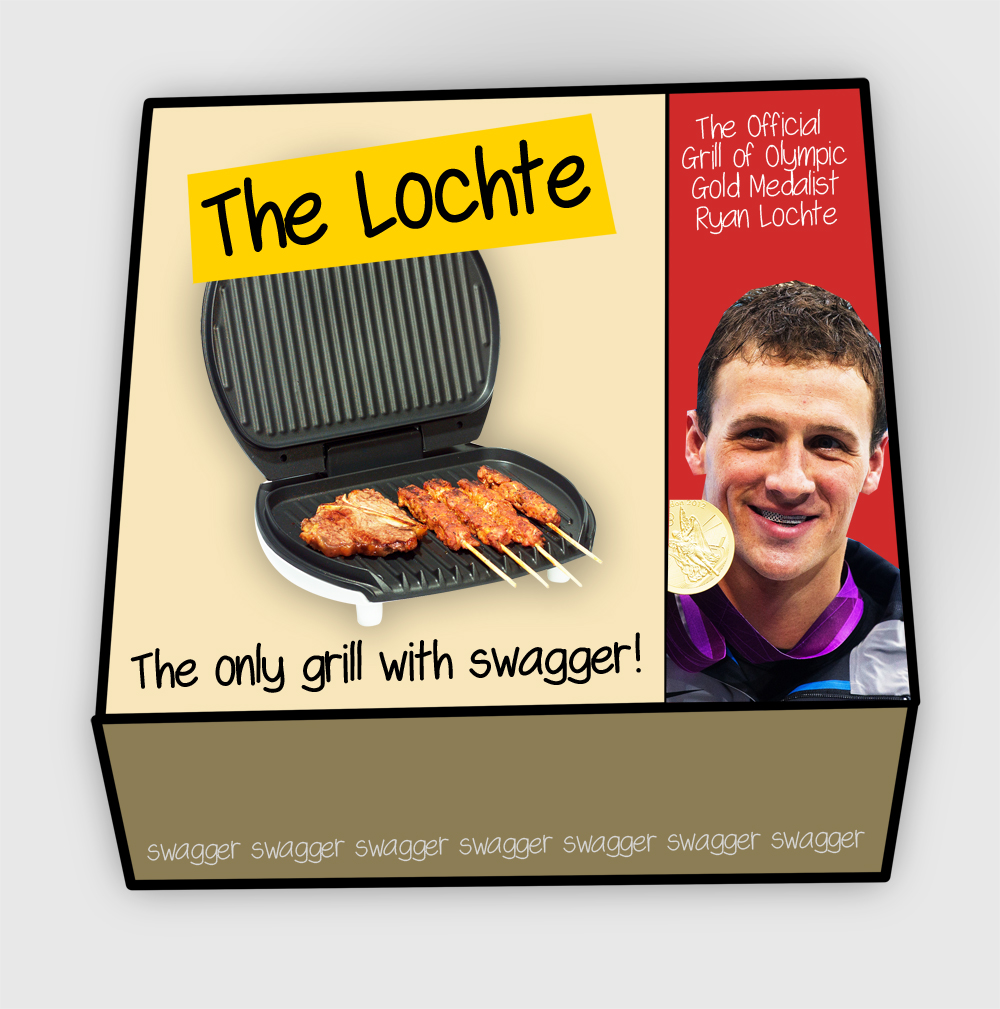 Next: Michael Phelps' alternative to Subway.Michael Phelps: The Gold Medal Workout
We've seen Phelps rep Subway and find his face on cereal boxes, but how may five-dollar foot-longs can one man eat (excluding Jared Fogle)? It's time to graduate to a workout that only a man who knows what it's like to hold 22 Olympics medals could create. Of course, he'll make an extra buck when we all realize that unless we plan on upping our swim training so that we can get fast enough to catch up with Phelps, we're going to have to buy our own medal-shaped free weights.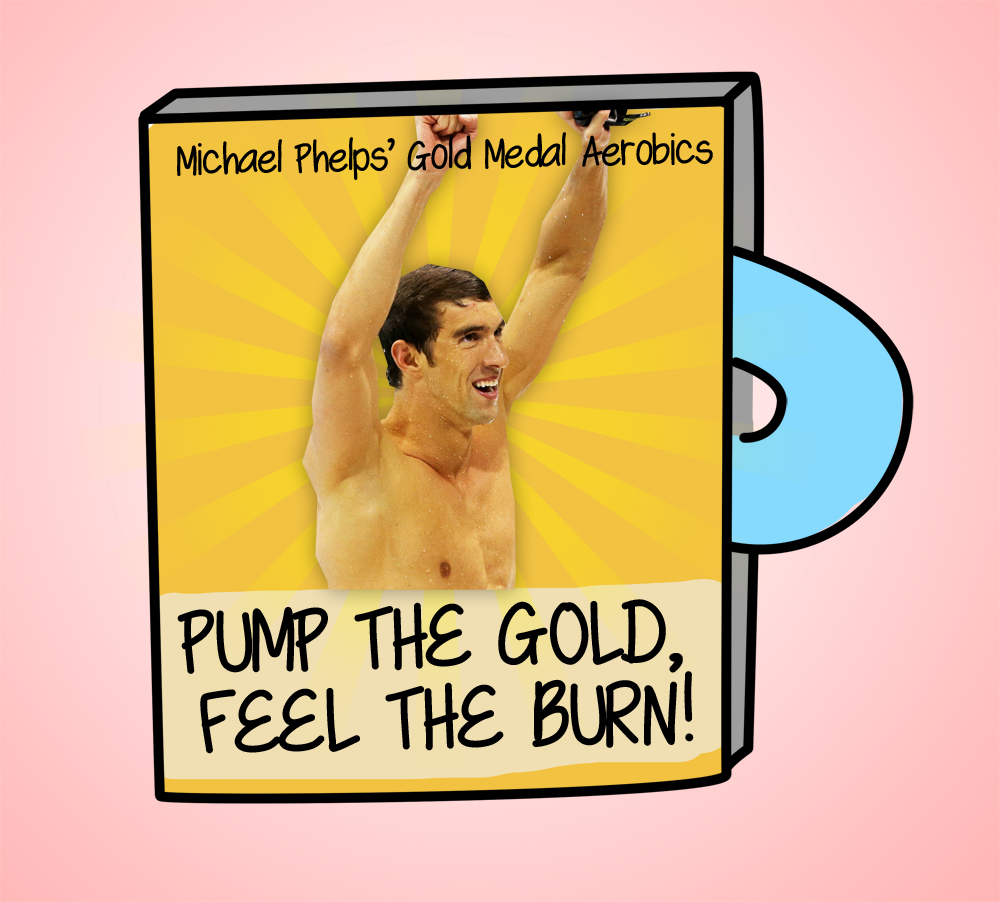 Next: Flying, just like McKayla Maroney.McKayla Maroney: Sky Dancers
This is partially because it would benefit children everywhere if these toys came back on the market and partially because sticking a Barbie with wings in a little motorized flinging contraption is the only way a children's toy can safely recreate Maroney's (literally) jaw-dropping vault at the 2012 Olympics.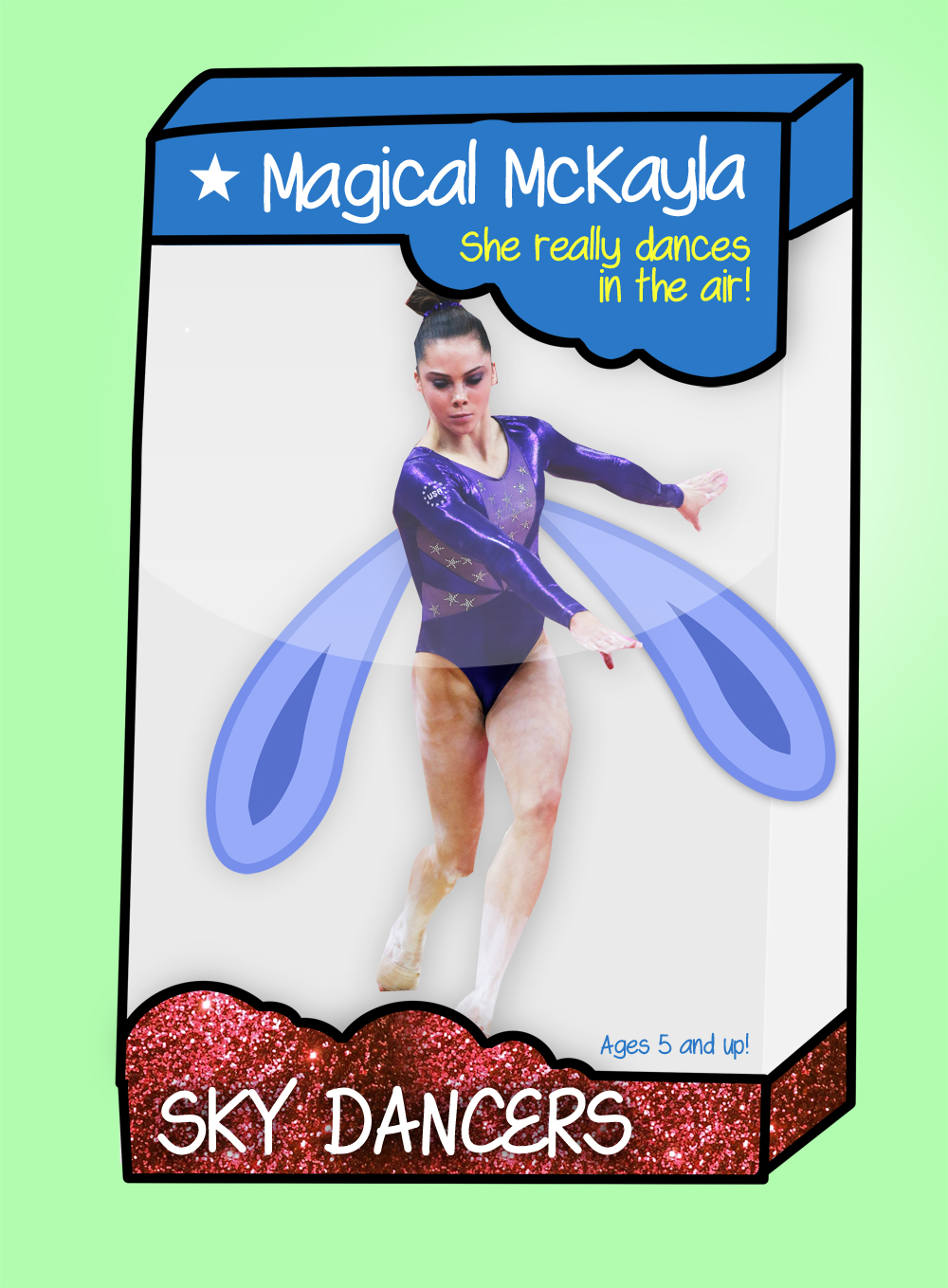 Next: Show Your Colors, the Missy Franklin Way.Missy Franklin: Patriotic Nail Stickers
Besides from the fact that she's generally adorable and one of the top female swimmers in the world, Franklin's patriotic nail design had Olympic fans all a-twitter the night she won her first gold medal. Did she do them herself? If so, why didn't she just buy those fancy nail stickers? Wouldn't it have been easier? Well, now it can be! (Says a strange announcer as if from nowhere.) Franklin could put her smiley face on a box of red, white, and blue nail stickers and we'd be all over it.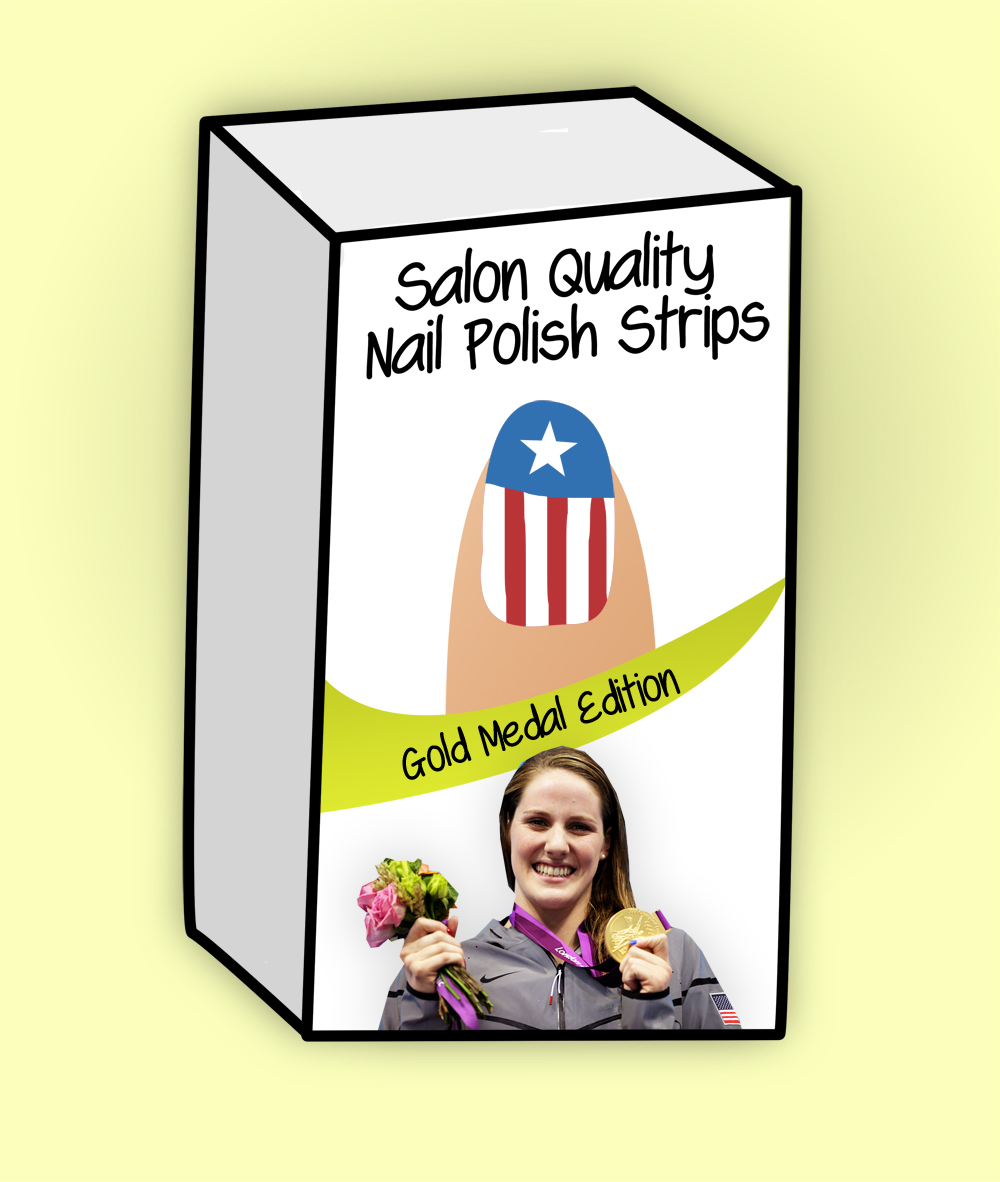 Follow Kelsea on Twitter @KelseaStahler.
More:
Celebs Who Love Olympians: The Six Stages of Twitter Fandom
What's Next For Michael Phelps?
From Gabby Douglas to Ryan Lochte: The Breakout Stars From Week 1 of the Olympics