Gabrielle Union Discusses Sexual Assault, Sparks Controversy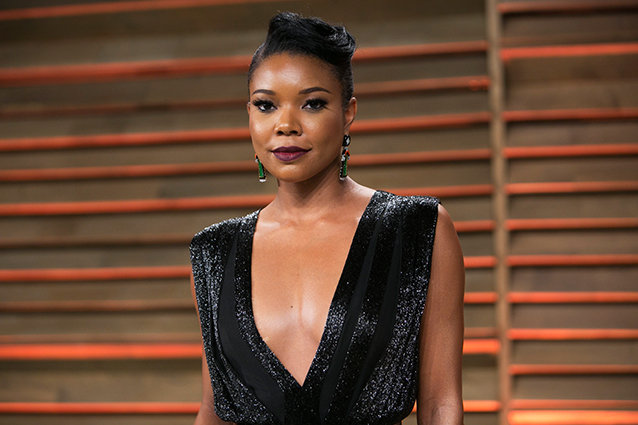 AFP/Getty Images
Gabrielle Union is having a very big year, with the success of the super-hot, super-fascinating new BET series Being Mary Jane. As a result of of this new surge in her career, all eyes are on her and that can often be a big responsibility. Recently, Union made an appearance on The View, discussing her experience with sexual assault. Some found her words empowering, while others found them hugely problematic. In case you missed it, here's a clip from the show:
Here is a part of the statment that some viewers took issue with:
Being a victim is so comfortable…When something catastrophic happens in your life, everyone rallies around you. You're getting all of the attention and love and support that you've always wanted, but it's not for something positive. And I hated that. I hated feeling like a victim.
Now part of the problem with this statement is that many, many victims do not experience such rallying around after a sexual assault. While it's great that Union clearly had the support of family and friends during an impossibly difficult time, some people felt that it was insensitive of her to speak as if this is the typical situation for most victims.
As far as how she moved on, Union went on to say the following:
I was like, 'I want to embrace being a survivor, because that's who I am.' I wasn't raised to be coddled. I was raised to be an independent woman, standing on my own two feet.
On the one hand, it's easy to see why people — including other survivors of sexual assault — might take offense to this. Union, whether she meant to or not, implies that being independent is on the opposite end of the spectrum from being a victim and being supported. Her use of the word "coddled" can work to demonize the search for help following an experience with sexual assault or rape, instead opting to endorse "toughening up" exclusively. Of course that is only one way to interpret it, but it is a ready interpretation.
There's a good chance that Union was merely speaking for herself and describing her personal experience. She, at a certain point, was ready to draw on her own strength and embrace survivorhood. And the fact that she is able to speak out about this today is huge. Union was attacked when she was 19 years old at her place of employment, Payless ShoeSource, by another former employee. She went on to sue the chain for negligence, as this wasn't the first attack of its kind. Her rapist had actually robbed the store before and raped another employee.
It seems like evey time a survivor of rape speaks out, we take issue with the way they describe their experience, or we question its validity entirely. Although words like the ones Union used can have complicated implications, ultimately we need to show support for the very act of speaking out. We need to foster an environment wherein subjects of attack feel comfortable coming forward with their stories, so we must give brave people like Union nothing but support and encouragement, especially as she is attempting to support and encourage other survivors to speak out as well. 
Follow @Hollywood_com Follow @shannonmhouston