Honoring Gary David Goldberg, Writer/Producer from a Fading Era of Sitcom Splendor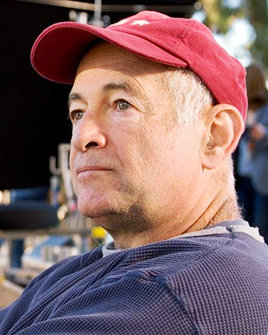 Today's "television people," the elitist bunch that we are, cringe at the very sound of canned laughter. Thanks to an era ushered in by unlikely heroes Scrubs and Malcolm in the middle, we have come to discern the superior brand of small screen comedy as oblong, offbeat stories told via non-traditional filmmaking. But we wouldn't have gotten here — to the era of Arrested Development, Community, Parks and Recreation, and Veep — without the majesties of sitcom past. And one of the purveyors of this era of gems was Gary David Goldberg, a whiz comedy writer who created the likes of Family Ties and Spin City.
A 68-year-old Goldberg passed away on Saturday following a bout with brain cancer, as reported by The New York Times. The writer/producer had been out of the television game for quite some time, with no small screen credits since the conclusion of his Michael J. Fox series Spin City in 2002. Goldberg did write, direct, and produce the romantic comedy film Must Love Dogs three years later, but has abstained from television work since the end of the affable local government satire.
Perhaps Goldberg neglected to find a project for which he had much passion after Spin City, or decided to focus his energies on other ventures and personal affairs. But this past decade has surely seen America shift its sights away from the traditional sitcom form. The average viewer sets its sights on reality television, while the comedy aficionados turn their noses up at traditional sitcoms. But those sitcoms are what birthed our favorite programs of today.
Goldberg cut his teeth on the greats of Phyllis, Alice, The bob Newhart Show, and M*A*S*H. Shows that might seem "old hat" today, but revolutionized comedy in their own way. Phyllis, a spin-off of The Mary Tyler Moore Show, helped to revolutionize what it meant to be a female comedian. Bob Newhart directed the nature of comedy inward, highlighting the hilarity present in human nuance. And M*A*S*H used its satiric edge to illustrate the tragedy, despair, and hope in the contemporary world's political climate.
When Goldberg went on to develop his own projects, the first of which being Family Ties, he had an innate understanding of small screen comedy, managing to deliver something freshly personal and affectionately sociopolitical, launching the career of a young Michael J. Fox, and contributing to the comedy greats that would come thereafter.
Follow Michael Arbeiter on Twitter @MichaelArbeiter | Follow hollywood.com on Twitter @hollywood_com
More:
'The Sopranos' Made All of Today's TV Dramas Possible
Stephen Colbert Pays Tribute to Late Mother
'The Sopranos' Best Moments
---
From Our Partners


Stars Pose Naked for 'Allure' (Celebuzz)


20 Grisliest TV Deaths of 2012-2013 (Vulture)