Gene Hackman as Mitt Romney?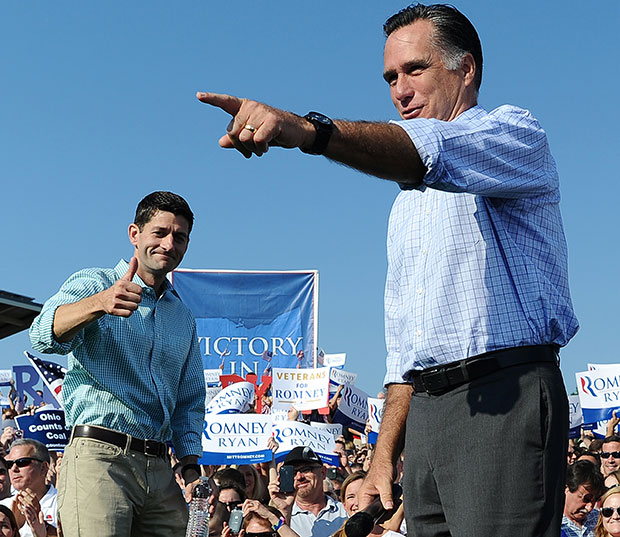 When it comes to a celeb men would like to play them in a movie, we can understand Brad Pitt, George Clooney, Matthew McConaughey. But Gene Hackman? One of these things is not like the others.
But that's just fine with Mitt Romney. The presidential hopeful appeared on Live! With Kelly & Michael and named the aging actor as the celeb he would most like to play him in a movie. (Thankfully a film about his life is as fictional right now as his running mate Paul Ryan's alleged marathon time.)
During his appearance on the morning talk show — set to air September 18 — alongside his wife, Ann, the 65-year-old Republican selected a much younger leading lady to play his missus, 54-year-old Michelle Pfeiffer. His wife's actual age? Sixty three.
Guess his choice of Hackman makes sense when you consider the fact that the 82-year-old Academy Award winner has been known to play president before — in 1997's Absolute Power. And alongside Clint Eastwood. Who how could we forget famously spoke at the Republican National Convention on behalf of the presidential wanna-be?
[Photo Credit: Jewel Samad/AFP/Getty Images]
More:
Nicki Minaj Raps Her Support for Mitt Romney' — Is She Alone on the Right Side?
We Can Thank Mitt Romney For Keeping Jason Sudeikis on 'SNL'… For Now