George Lucas Gives Disney's $4 Billion to Education, Finally Makes Up for the "Nooo!"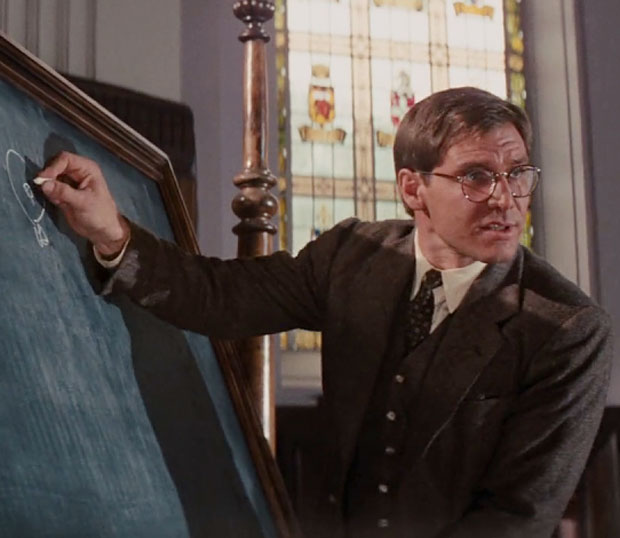 George Lucas must have really, really loved school. The first act of Star Wars had hero Luke Skywalker whining to his aunt and uncle about his longing to study at a revered institution with his peers. The Indiana Jones series placed some of American history's most breathtaking, death-defying adventures in the hands of a teacher. American Graffiti had some mention of higher education, didn't it? It's very clear that the time-honored filmmaker appreciates academia… and this theory is solidified in his latest act. The Hollywood Reporter reveals that, following Disney's acquisition of production company Lucasfilms, sole owner Lucas has voiced his intention to donate the majority of the $4 billion purchase to education issues. This almost makes up for the "Noooooooooo!", doesn't it?
But as of now, we're not sure exactly which foundation, or foundations, will receive Lucas' generous bequeathment. With so many worthy candidates to choose from, it might be hard for the filmmaker to single out any organizations…
The Imperial Academy
Teaching troubled youths how to fly X-wing fighters since 29 BBY!
Pros: Students master all the skills necessary to become diligent, well-trained military machines
Cons: There have been outbreaks of the Dark Side rumored around campus…
Marshall College
The leading academy in faculty members who have personally been chased by vengeful nazis and gigantic boulders since 1925!
Pros: Your instructors are guaranteed to be honest, well-intentioned, history-loving heroes.
Cons: They might be gone six months out of the year, off galavanting on some crazy missions… but subs are just as good, right?
Dewey High School
Churning out hedonistic dreamers and Happy Days cast members since 1962!
Pros: An earnest love affair with life and youth are guaranteed.
Cons: It didn't actually seem like these kids ever learned anything, did it?
So there you have it. Just three perfectly suitable beneficiaries to Lucas' billions. Any others you can think of? Real ones, perhaps?
[Photo Credit: Paramount Pictures]
More:
George Lucas: Doing Right by the 'Star Wars' Universe — VIDEO
Star Wars 35th Anniversary: 35 Changes from 1977 to 2012
The Future of Past 'Star Wars' Films: Will Disney Buy Nix Chances of Full Series Box Set?
MTV's 'Teen Mom 3' Cast Revealed
(Celebuzz)