Okay, Really: Who Is This Cara Delevingne?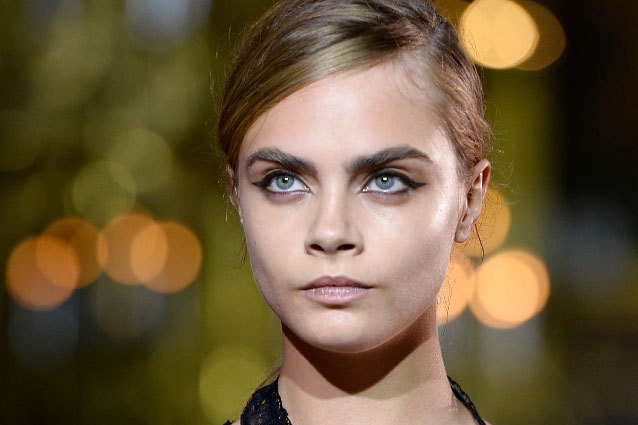 Getty Images
When the internet gets buzzing about one particular star, you can't help but hit up Google to try to figure out who the person is, where they came from, and why you should be obsessed with them. Supermodel Cara Delevingne started out as yet another — albeit striking — face on the catwalk. Modeling for the likes of Chanel and Burberry she made a name for herself at a young age. But if you've ever stumbled across her IMDB page, or spent hours Instagram-stalking her,  you know what all the fuss is about. And no, it's not just those signature eyebrows! Let's get to know this chick once and for all.
She's BFFs With Rihanna
Spend five minutes on Rihanna's Instagram account and you'll be bombarded with images of her and Cara out and about, having more fun than (seemingly) anyone else. The same can be said for Delevingne's account. These two are truly best friends, which makes sense as they both have mastered the art of developing a kind of bad girl, #givesnof**ks attitude that only a supermodel and a pop star can really get away with.
The Anti-Model
Along with that bad-girl image comes with a real desire to destroy any pretty-girl image she might have garnered. Those super-thick, dark eyebrows help with that, but Delevingne's Instagram is full of screw-faces and weirdness, lest we confuse her with an emotion-less, boring supermodel.
Tyra Banks Considers Her To Be An Icon
A little while back the iconic Tyra Banks released a brilliant series of photos in which she posed as some of her favorite supermodels of all time (Kate Moss and Cindy Crawford included). The photo of her in Cara Delevingne-face was probably one of the most popular of the series, and definitely got folks excited about the young British model.
She's On Her Way To Becoming A Legitimate Actress
One little-known fact about Delevingne is that she actually had a small but significant role in the 2012 Oscar-winning film Anna Karenina. Delevingne played the marriage interest of Aaron Johnson's Count Vronsky, and she was absolutely gorgeous on screen. She's now making a serious break into acting, having expressed some interest in the Fifty Shades of Grey movie, and now filming Kids In Love. We can all expect to see more of this beauty both on the catwalk and on the big screen.
More:
The Best Fashion Blogs
Surprisingly Affordable Celebrity Fashion
Best Celebrity Instagrams
---
From Our Partners:


40 Most Revealing See-Through Red Carpet Looks (Vh1)


15 Stars Share Secrets of their Sex Lives (Celebuzz)