'Godfather of Go-Go' Chuck Brown Dies at 75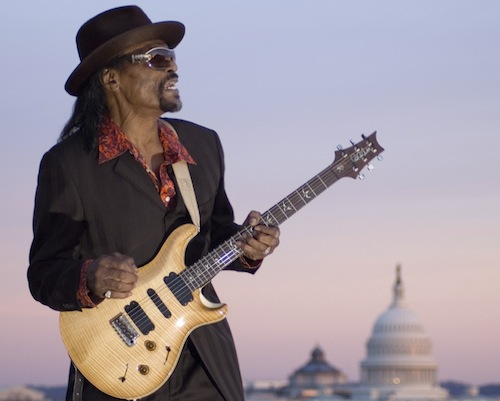 Chuck Brown, who was often referred to as "the Godfather of Go-go," passed away at John Hopkins Hospital in Baltimore, Md. on Wednesday. The 75-year-old guitarist/singer's manager confirmed to the Washington Post that Brown — who had been suffering from pneumonia — died from complications of sepsis (a severe illness where large amounts of bacteria overwhelm the bloodstream).
Brown earned his "Godfather" nickname by commanding the "go-go" style of funk music (developed around Washington, D.C.) in the mid-1970s. He started his style so that it could compete with the overpowering influence of the era's favored disco music. His most famous song, "Bustin' Loose," recorded with his group, the Soul Searchers, topped the R&B Charts in 1978.
 "As long as I can walk up on that stage, I want to make people happy," Brown once said, reflecting on his career. "I want to make people dance."
[Photo Credit: WindMeUpChuck.com]
More:
Billy Bob Thorton: 'I Wasn't Good Enough' for Angelina Jolie