See Who Made It Out For Chelsea Handler's Star-Studded Goodbye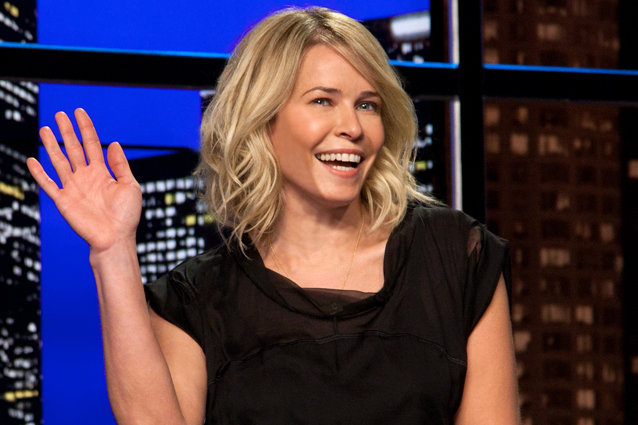 E!
Last night was the final episode of Chelsea Lately. After a seven-year run, Chelsea Handler is saying goodbye to E! but she was not alone to do so. Many of her friends, previous guests, and stars from Hollywood joined Chelsea in saying goodbye.
Check out her star-studded, extremely funny "Goodbye to E!" video here:
Of course, her former-man 50 cent was there, along with Gwen Stefani, poking fun at her self after her Emmys name-gaffe. It wouldn't have been a party if Miley Cyrus hadn't stopped in as well. Others like Selena Gomez and Tim Gunn joined in on the fun. Afterwards, Chelsea also took a moment to be candid. She wanted to thank those who have helped her along the way, as well as thank her fans.
Watch her heartfelt farewell here:
Will you be sad to see Chelsea go? Tweet us one of your favorite moments from Chelsea Lately!