Happy Birthday, Google! The Search Engine Celebrates With An Addictive New Doodle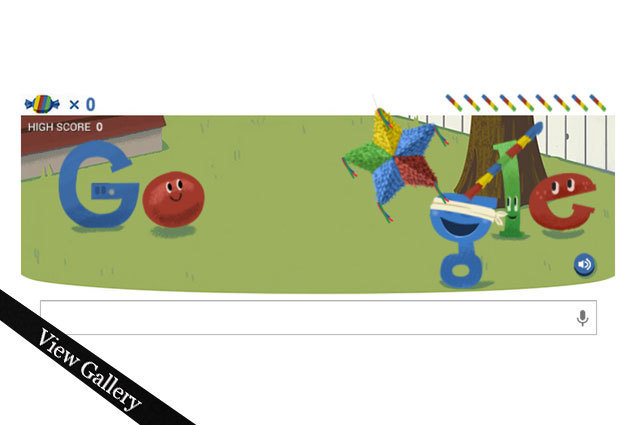 Life was different before Google. There was no quick, easy way to answer important questions, get roundabout directions to the places we needed to go, or look something up in order to win an argument. And then, 15 years ago, the search engine came into existence and became a cultural phenomenon as well as an integral part of everyone's lives. Today, Google is celebrating that milestone with a brand new interactive doodle.
On the homepage, the letters of "Google" gather around a multi-tiered birthday cake and then cheer users on as they use the space bar to whack a pinata and release a flood of candy onto the ground. The doodle allows for 10 tries per turn and even keeps track of your high score, so that you can spend hours of your workday trying to best it rather than whatever it is you're actually supposed to be doing. Google: promoting procrastination, one doodle at a time. 
If you're looking for even more ways to waste time, why not check out some of the site's other amazing doodles in out Google Doodle Gallery. And be sure to wish Google a happy 15th birthday — they'll be driving before you know it!
GALLERY: The 17 Best Google Doodles
More: 
Google Takes Us On An Interactive Gondola Ride With Claude Debussy
Google Doodle Celebrates Either Schrodinger's Birthday Or A Dead Cat
Google Doodle Celebrates Legendary Scientist Rosalind Franklin
---
From Our Partners:


A Complete History Of Twerking (1993-2013) (Vh1)


15 Stars Share Secrets of their Sex Lives (Celebuzz)