Googling Emma Watson Nude Pics May Give You a Virus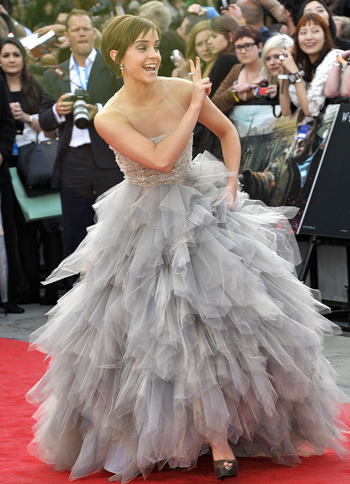 A warning to pervs looking for fake nudes, upskirts and side-boob pics of Hermione Granger: Searching for Emma Watson could crash your computer. 
Internet security company McAfee just named the 22-year-old Harry Potter actress the year's 'most dangerous' celebrity to search for online, knocking supermodel and Project Runway host Heidi Klum from the dubious top spot. 
Crafty cybercriminals are using Watson's name to trick unsuspecting users into downloading malicious software or to steal their personal information. 
In fact, when searching for her online, there's a 12 percent chance of getting infected with dangerous malware. 
And it'll take more than a Banishing Charm ("Depulso!") to expunge that sucker. 
Here's how the rest of the top 10 rounds out (notice the obvious absence of men on the list): 
1. Emma Watson 
2. Jessica Biel 
3. Eva Mendes 
4. Selena Gomez 
5. Halle Berry 
6. Megan Fox 
7. Shakira 
8. Cameron Diaz 
9. Salma Hayek 
10. Sofia Vergara 
Also, if you
Harry Potter
aficionados, fashion lovers, and 
Perks of Being a Wallflower
 fans are wondering, searching for
anything
related to Watson is risky, not just the nudes. 
But you're not fooling anyone. We know what you're looking for.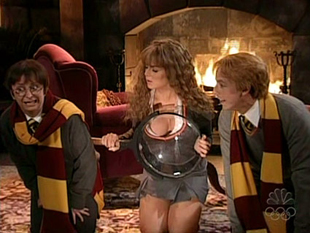 [Photo credits: Wenn and NBC]
From Our Partners:

(Celebuzz)