Gorgeous Models and Sexy Silk: Hermès Paris Parties Miami Style… And We Were There!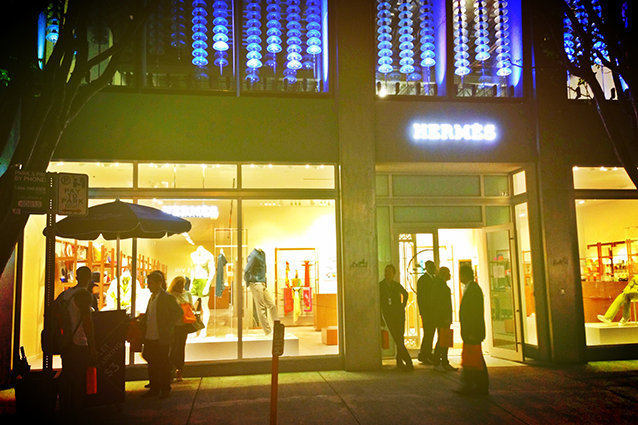 Hermès threw an exclusive party in the Design District in Downtown Miami Friday night. The party, donned "A Man's World," marked the launch of the Miami location's menswear store. Some of the cast members of Bravo's Real Housewives of Miami and other members of Miami's elite were in attendance. It was impossible to get on the list and you understood why once walking through the doors.
The party was at the architecturally impressive Moore Building just down the street from the new Miami Hermès store, and Hermès utilized the building's fascinating structure. Once walking in the front doors, you looked up and models were dangling from the columns of the three-story structure in full Hermès garb. It looked unreal.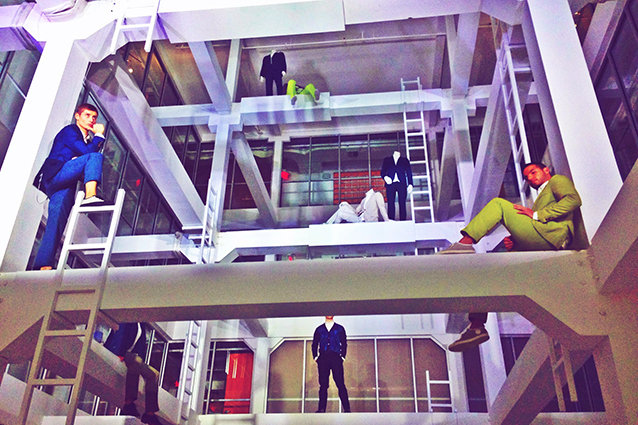 The full open bar served high-end specialty cocktails like limoncello and the full buffet at the after-hours event included such delicacies as lobster. But that wasn't even the best part.
Mock fitting rooms were set up like a maze, where you walked through seemingly endless mirrors that were in fact open door frames with a mirror at the end. It was dizzying and over the top. Entire rooms were set up with complete Hermès bedding, office accessories, and other of the brand's lush home decor. There was a photobooth with a multitude of actual Hermès clothing, ties, and hats as the costumery. Best photobooth ever! I snapped a pic of some of the Real Housewives of Miami in the booth.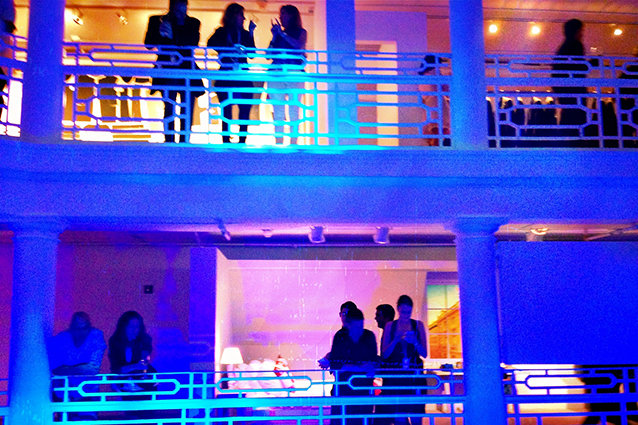 The setup almost had a haunted house feel at times, with one room set up with endless plain black jackets on a super long clothes rack. There was a projection screen where you could snap pics and change the projector to whatever Hermès print of your choosing. That was my personal favorite.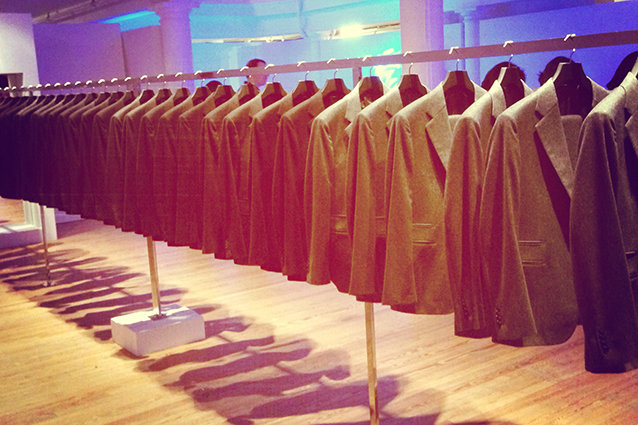 The DJ was playing music and the dance floor was wild late in the night. Who would have thought the Hermès crowd knew how to get down?
Just when you thought the event could not get any cooler, guests were gifted with personalized Hermès scarves with the name of the night's event, "A Man's World," valued at over $400 a pop. All in all, this was one of the best parties I've ever attended.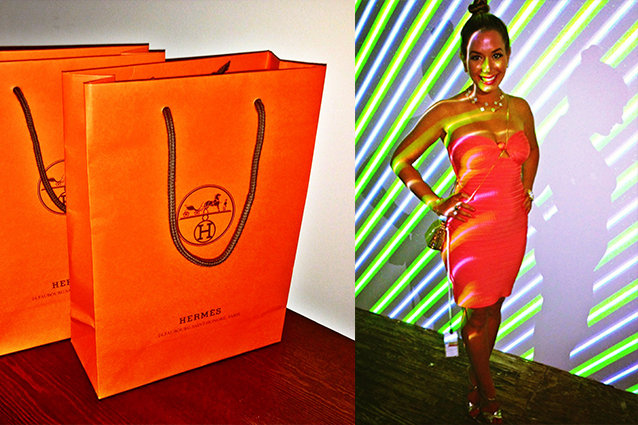 Be sure to check out Miami Fashion Revolution for more!
More:
Behind the Scenes at 'RHOM' Party with John Black  
Drama Erupts at 'RHOM' Star Lea Black's Accessory Launch Event 
Gift Guide or 'Real Housewives' Products 
---
From Our Partners


Stars Pose Naked for 'Allure' (Celebuzz)


Which Game of Thrones Actor Looks Least Like His Character? (Vulture)