Grammys' Strict New Dress Code: Butts & Sideboob Banned, Guys' Nipples Okay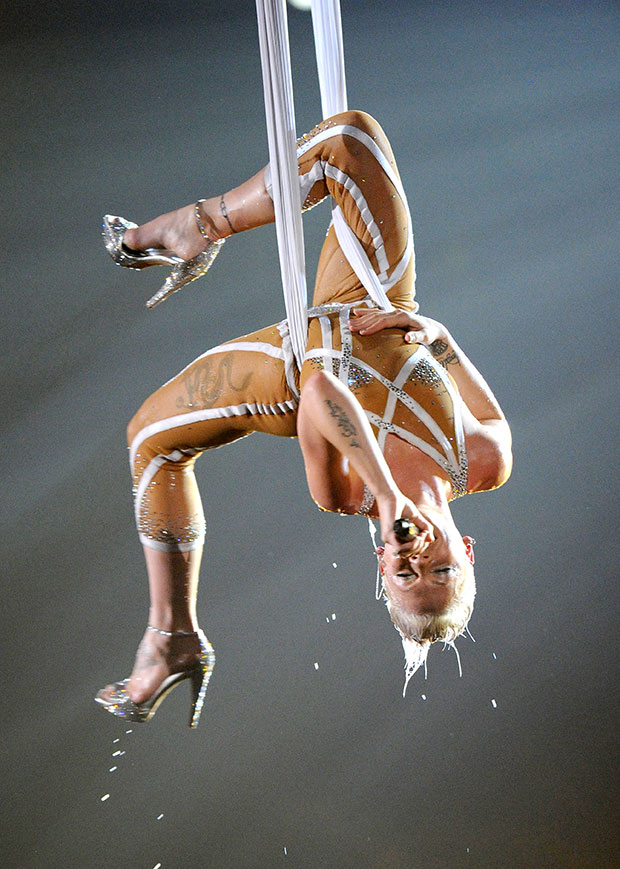 America, land of the free… unless you plan on showing up to the 2013 Grammys in a sheer dress that hugs your curves.
CBS standards and practices just sent out an email to those appearing on the televised portion of the Grammys this Sunday, asking them to adhere to a strict dress code, according to Deadline. And the guidelines are a tad puritanical. Nay, very puritanical, especially for an awards show that is famous for pushing the envelope compared to the season's stuffier award shows. Hell, Beyoncé's Super Bowl halftime outfit probably wouldn't even make the cut. Per the email, it seems that the ladies are the only ones whose wardrobe is under attack — except for that part about "puffy" nether regions, which one can only assume refers to the potential appearance of a male bulge. The email reads:
"CBS Program Practices advises that all talent appearing on camera please adhere to Network policy concerning wardrobe.
Please be sure that buttocks and female breasts are adequately covered. Thong type costumes are problematic. Please avoid exposing bare fleshy under curves of the buttocks and buttock crack. Bare sides or under curvature of the breasts is also problematic. Please avoid sheer see-through clothing that could possibly expose female breast nipples. Please be sure the genital region is adequately covered so that there is no visible 'puffy' bare skin exposure. Please avoid commercial identification of actual brand name products on T-shirts. Foreign language on wardrobe will need to be cleared. OBSCENITY OR PARTIALLY SEEN OBSCENITY ON WARDROBE IS UNACCEPTABLE FOR BROADCAST. This as well, pertains to audience members that appear on camera. Finally, The Network requests that any organized cause visibly spelled out on talent's wardrobe be avoided. This would include lapel pins or any other form of accessory."
RELATED: Justin Timberlake to Perform at the Grammys: Will He Wow Us?
Got that, music industry mavens? Keep it in your pants. And under wraps. And hidden from even hinted view.
In case this memo is just a little too much to take, what with its uses of "be sure," "avoid," and "female breast nipples," we've got a handy dandy picture guide for attendees at the 55th Grammys. This is a classy affair. Save your scandalmakers for the Oscars this year, you rambunctious ruffians — they love that sort of thing at that annual s**tshow.
Don't: Show off your "puffy" nethers
Just what is a puffy crotchal region? That's something CBS will never tell. Just keep everything, junk or lady parts, hidden well inside your chosen wardrobe. If it can be considered billowy, bloated, bulgy, distented, enlarged, or enflamed, we shouldn't see it. Kinda rules out Lady Gaga's entire set of dancers from her performance of "Born This Way" in 2010. That disturbing egg costume and material that resembles prophylactics? Totally okay.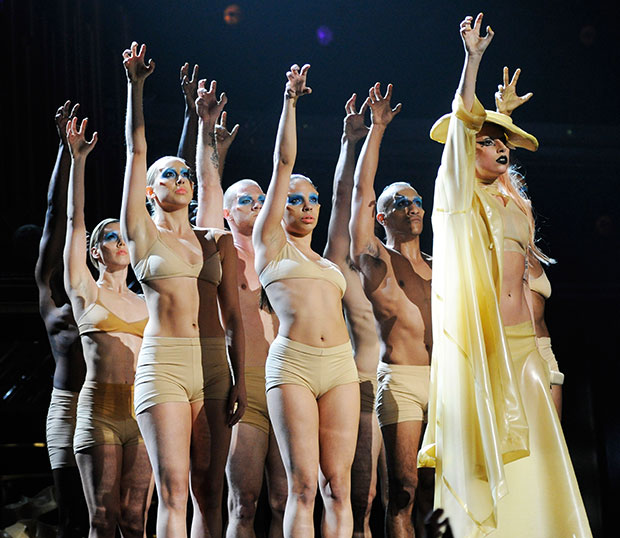 RELATED: NSFW Kate Upton Pics: Your Surefire Way of Getting Fired Today
Don't: "Thong type costumes are problematic"
Sorry, Pink's mind-blowingly gorgeous 2010 Grammys performance. You're too slutty for the new Grammys. Art? Psh. Cover up your buns, lady.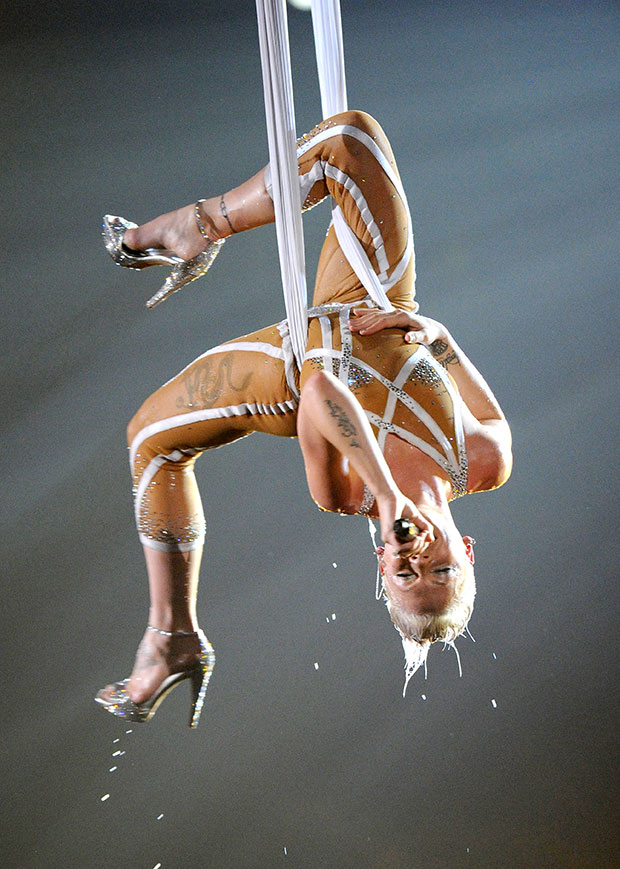 Don't: Show the "bare fleshy under curves of the buttocks and buttock crack"
Sorry, Rihanna's incredibly memorable 2011 super-sheer Grammys dress. Between the lines of puffy (but not that kind of puffy) tulle we could see every curve on that girl's body: buttocks, breasts, and belly button. This year, don't even think about it, RiRi.
RELATED: Surprise! Madonna's NSFW Nip-Flashing Moment
Don't: Wear clothing that may "expose female breast nipples" or "bare sides or under curvature of the breasts"
Ah, yes. The female breast nipples, distant cousin of the male pectoral nipples and the Mark Wahlberg nubbin (or more affectionately, the third male pectoral nipple). No sideboob either. (But we love sideboob!) Well, CBS powers that be, keep in mind that your rule would take out the most famous Grammys dress of all time: Jennifer Lopez's sheer, side (and bottom) boob exposing 2000 green Versace gown.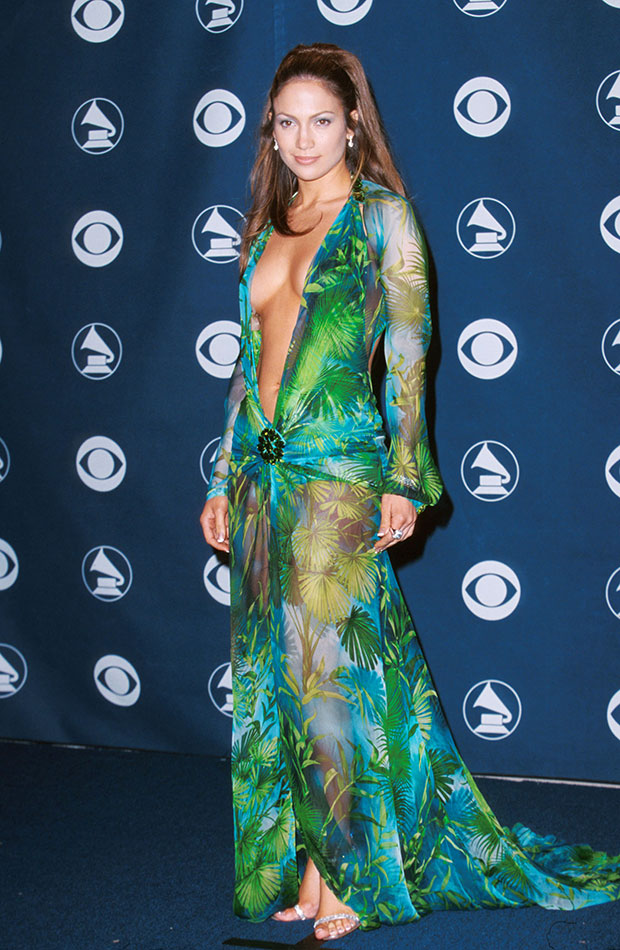 Do: Wear Sheer Shirts Exposing Male Breast Nipples
Okay, they're pectoral nipples, but still. This is okay, but JLo's sideboob is banned? That's ourMerica, it seems.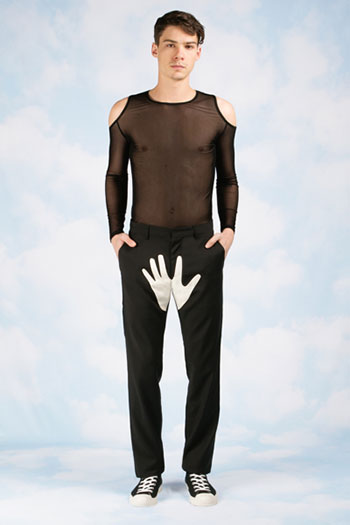 Do: Avoid This Whole NSFG (Not Safe For Grammys) Nonsense Altogether
While the dudes are all wearing mesh shirts and crotch-grab pants, play it safe ladies. Hide your butt curvature, sideboob, female breast nipples, and buttock crack so well we start to think they might not actually exist.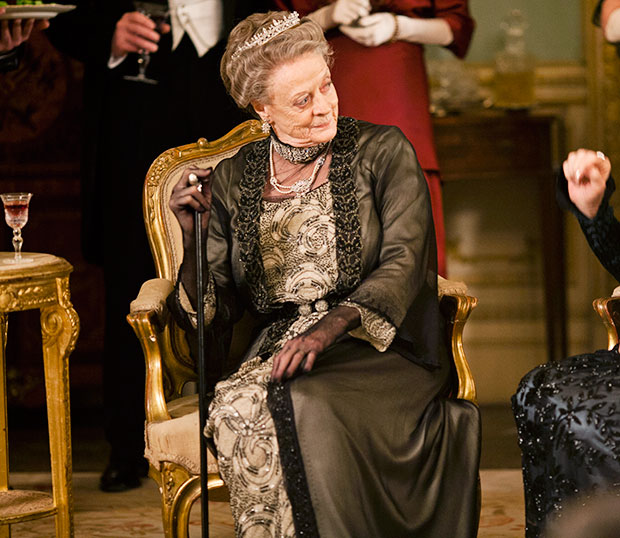 Follow Kelsea on Twitter @KelseaStahler
[Photo Credits: Kevin Mazur/Getty Images; Robyn Beck/AFP/Getty Images; Adriana M. Barraza/Wenn; Jeff Vespa/WireImage/Getty Images; Yoko Ono; Nick Briggs/PBS]
---
You Might Also Like:

Stars Who Changed Their Look

Who Wore This Crazy Hat?