The Greatest 21st Century Christmas Hits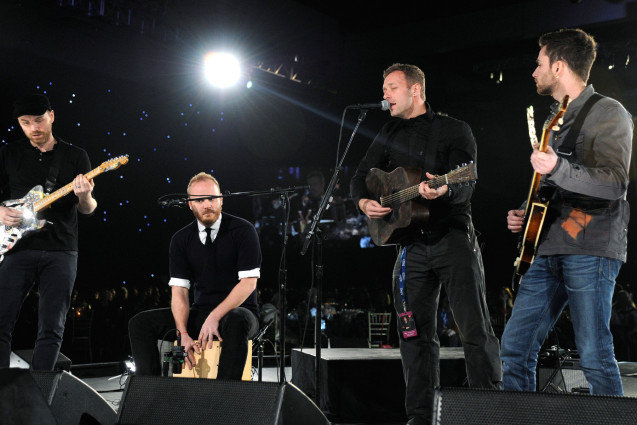 Kevin Mazur/Getty
20th-century seasonal classics from various Rat Pack crooners, The Pogues and Mariah Carey may still reign supreme on the radio come December. But there are plenty of more recent festive hits that are worthy of joining them in the all-time Christmas hits canon. Here's a look at six of the best from the past 13 years.
Leona Lewis – "One More Sleep"
A refreshing departure from Lewis' usual heart-breaking ballads, "One More Sleep" perfectly recaptures the excitement of the Christmas countdown with an uplifting blend of Motown pop beats, sleigh bells and bursts of brass inspired by Phil Spector's classic Wall of Sound.
Coldplay – "Christmas Lights"
Released in between the Viva La Vida and Mylo Xyloto albums in 2010, "Christmas Lights" saw the 21st century's biggest guitar band get in on the holiday action with a typically melancholic tale of a relationship that's turned sour at the worst possible time of year.
George Michael – "December Song (I Dreamed Of Christmas)"
Originally intended for the Spice Girls and then Michael Buble, George Michael's 2008 wintry ballad might not have caught on in the same way as Wham!'s festive classic, but with its Frank Sinatra sample and gorgeous orchestral production, it's unarguably just as timeless.
Sugababes – "New Year"
The 2000 second single from the original line-up of the ever-changing Sugababes established Mutya, Keisha and Siobhan as the coolest girlband around as they reflected on a past Christmas Day break-up over an understated blend of sparse acoustics and subtle R&B beats.
The Killers – "A Great Big Sled"
The first and indeed the greatest of The Killers' eight attempts to establish themselves as the four wise men of indie rock, 2006's "A Great Big Sled" combined shimmering synths, galloping guitars and of course some obligatory sleigh bells to produce an instant Phil Spector-esque classic.
Hurts – "All I Want For Christmas Is New Year's Day"
Beginning as a slightly morbid ballad, this anti-Christmas anthem then builds up into a strangely euphoric crescendo of tubular bells, emphatic drums and soaring melodies, recapturing the magic of the holidays in a way which many more cheery yuletide songs failed to do.