The Greatest Christmas Albums Of The 21st Century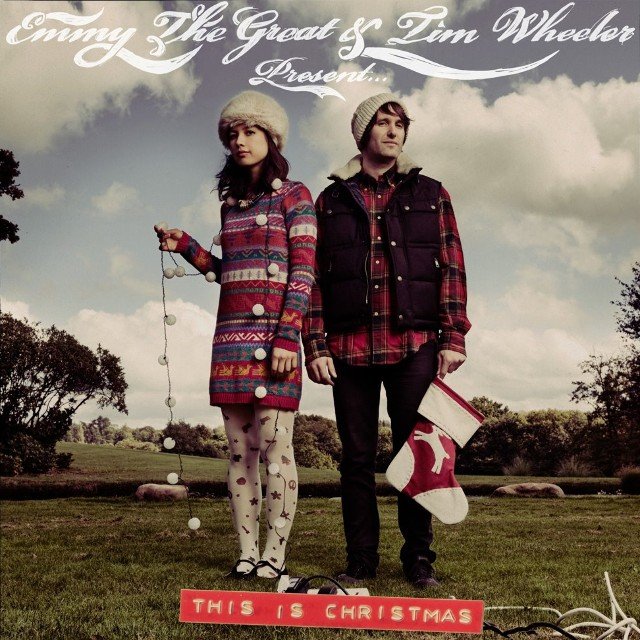 Infectious Music
The likes of A Christmas Gift For You From Phil Spector and The Vince Guaraldi Trio's A Charlie Brown Christmas may still dominate the all-time greatest Christmas albums lists. But there have been plenty of festive records released this century that are worthy of being held in the same regard. Here's a look at five of the best.
Smith & Burrows – Funny Looking Angels

A one-off collaboration between Editors frontman Tom Smith and former Razorlight drummer Andy Burrows, Funny Looking Angels blended understated renditions of traditional hymns ("In The Bleak Midwinter") with melancholic original compositions ("When The Thames Froze") and covers of songs not usually associated with Christmas ("Black's "Wonderful Life," Longpigs' "On & On") to produce a beautifully sombre alternative festive soundtrack.
Michael Bublé – Christmas

Following in the footsteps of his Rat Pack heroes, Michael Bublé became the contemporary King of Christmas with this wonderfully affectionate collection of seasonal favorites, while the likes of Shania Twain, Thalia and retro vocal group The Puppini Sisters all helped to add to its inherent charm.
Emmy The Great & Tim Wheeler – This Is Christmas

Ash frontman Tim Wheeler and his real-life girlfriend showed they should mix business with pleasure more often on 2011's This Is Christmas, a joyously nostalgic affair inspired by the seasonal Phil Spector productions of the '60s, the glam-rock festive hits of the '70s and the yuletide synth-pop of the '80s.
Sufjan Stevens – Songs For Christmas

Establishing himself as indie-folk's answer to Santa Claus in 2006, Sufjan Stevens rounded up all the E.P.s of Christmas songs and carols he'd recorded over the previous five years to produce a bumper box set of 42 slightly ramshackle but inherently appealing holiday tunes.
Sarah McLachlan – Wintersong

One of the best-selling holiday albums of the last decade,  Wintersong was also one of the most soothing as Sarah McLachlan wrapped her gorgeous ethereal tones around a string of traditional standards and well-chosen wintry ballads including Joni Mitchell's "River" and Gordon Lightfoot's "Song For A Winter's Night."