Songs for the End of Summer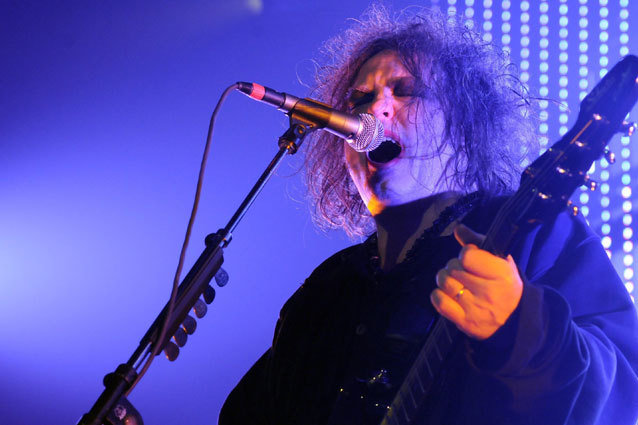 Aaron D. Settipane/WENN
With the days getting shorter and the nights getting colder, here's a timely look at five of the best songs to mourn the passing of the summer season.
The Cure – "The Last Day Of Summer"
Never exactly a ray of sunshine at the best of times, The Cure's Robert Smith appears to be suffering an early case of seasonal affective disorder ("but the last day of summer never felt so cold") on this heartbreakingly melancholic tale of a relationship turned sour.
Buffalo Tom – "Summer"
Adopting something of a YOLO approach, Buffalo Tom rallied against the type of people who initially promise to lead a life of adventure during the summer months, only to spend every single day holed up in their bedrooms on the Internet.
Belle & Sebastian – "A Summer Wasting"
In sharp contrast to Bill Janovitz and co., twee indie-pop stalwarts Belle & Sebastian actively celebrated the seven weeks they spent doing nothing but reading books and walking alongside rivers on this standout from 1998's The Boy With The Arab Strap.
Kirsty MacColl – "The Last Day Of Summer"
Perhaps best-known for her gutsy contribution to Christmas classic "Fairytale Of New York," the late Kirsty MacColl switched her attention to the other major holiday season with this sweetly sung ode to an end of summer unrequited love.
The Doors – "Summer's Almost Gone"
Taken from The Doors' third studio album, Waiting For The Sun, this mellow psych-rock ballad perfectly encapsulates the uncertainty which many feel when the freedom of the summer draws to a close ("where will we be when the summer's gone?").
More
The Craziest Music Feuds
Song Titles That Blow Their Own Trumpets
Are You There Fans? It's Me Azealia
---
From Our Partners:


40 Most Revealing See-Through Red Carpet Looks (Vh1)


15 Stars Share Secrets of their Sex Lives (Celebuzz)