From Sonny & Cher to The White Stripes: Greatest Husband & Wife Musical Duos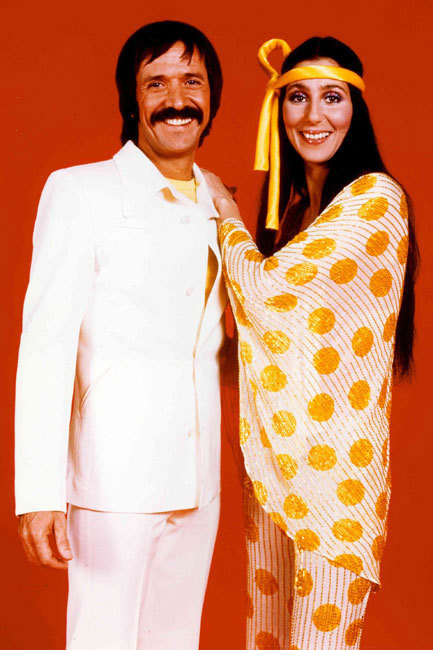 WENN
Having previously worked with her ex, Sum 41 frontman Deryck Whibley, on the likes of "The Best Damn Thing" and "Goodbye Lullaby," Avril Lavigne has also continued to mix business with pleasure on her upcoming self-titled fifth album by hooking up with her new hubby, Nickelback frontman Chad Kroeger, for the majority of its 13 tracks. The tiresome and faux-rebellious brat-pop of its first two singles suggests she'd have been better off leaving him at home. But not every husband-and-wife musical partnership is as derivative as the Lavigne-Kroegers. Here's a look at five of the best.
Johnny & June Carter Cash
Responsible for country music's greatest love story, Johnny Cash toured with The Carter Family in the early 60s before hooking up with one of their singers, both romantically and professionally, as famously depicted in the Oscar winning Walk The Line.
Sonny & Cher
After meeting as backing singers for Phil Spector, Sonny & Cher then became the golden couple of the 60s with a string of iconic pop hits ("I Got You Babe," "The Beat Goes On") before embarking on an equally successful TV career.
Ike & Tina Turner
Their actual marriage may have been plagued by troubles, most notably domestic violence and Ike's drug addiction, but the tempestuous couple undeniably defined the soul-rock scene of the '60s/'70s with the likes of the Grammy-winning "Proud Mary" and the legendary "River Deep Mountain High."
Initially claiming that they were siblings in an effort to keep the focus on their music, proof emerged in 2001 that Jack and Meg White had in fact recently divorced after a four-year marriage. For many, their 1999 self-titled debut is The White Stripes at their primitive best.
Tennis
Alaina Moore and Patrick Riley might not have the same high-profile yet as the four names above but their gorgeously jangly blend of indie-rock and surf-pop has produced two of the finest husband-and-wife albums of the 21st Century.
Follow @Hollywood_com